What does "Analogue" Mean to You?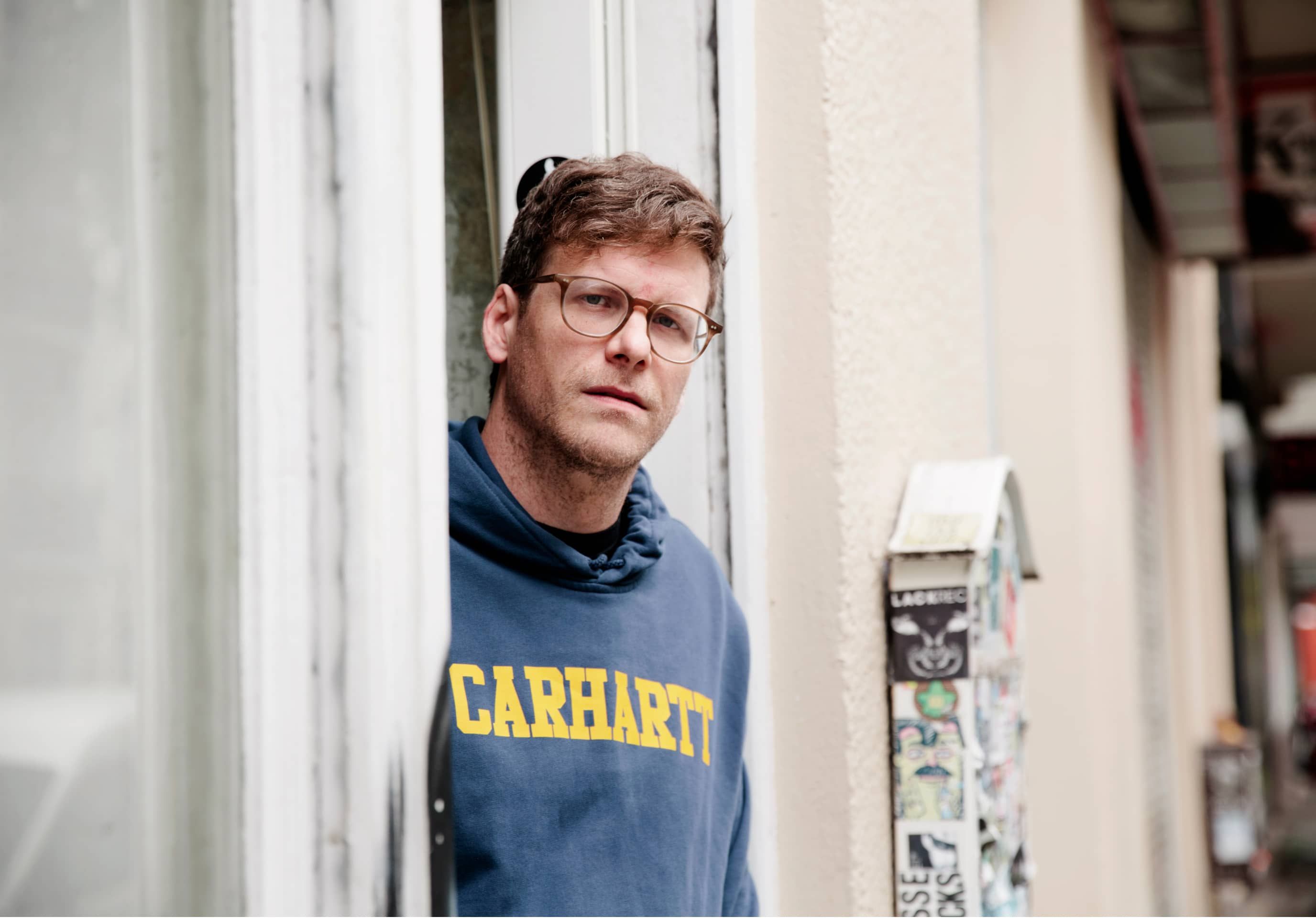 Profile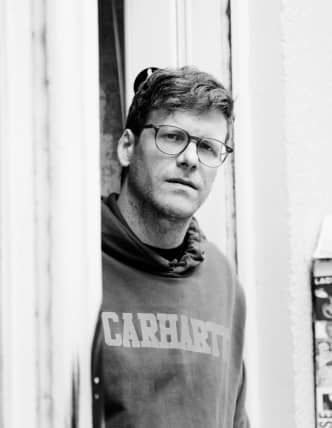 Markus Lindner
Co-owner of OYE Records in Berlin. Linder is the man behind the labels Box aus Holz, Torben and Money $ex Records, and is responsible for bringing some of today's contemporary talent into the limelight, including Max Graeff, Glenn Astro, Alex Seidel and more.
Markus Linder's story in Berlin reads like a down-to-earth fairytale for aspiring DJs. Arriving in the city in 2001, nights of carefree partying gave way to days hanging around the Oye Records store in Prenzlaeur Berg; a then-fledgling outlet for music that, matching Linder's own taste, deviated from the typical techno obsession that continued to dominate the scene. Lindner became not only a regular customer, but his desire to build his knowledge and refine his already far-reaching musical impulses made him an asset. Just a few years later, he found himself behind the counter, and soon became a partner in the company. His parallel endeavours DJing under his Delfonic moniker continues to reflect his sincere crate-digging nous. And now more than a decade on from beginning at Oye, he is still devoted to music, both day and night, whether buying in stock for the store or helping customers obtain highly sought-after records, touring the world alongside the likes of Rhythym Section, running labels Box aus Holz, Torben and Money $ex Records, or rinsing the the underrated, powerful soundsystem at Club Gretchen with disco, soul, house, hip-hop and more. Such immersion would leave many record store gatekeepers fatigued, but despite the odd, understandable reservation in regards to the current scene, Linder is as affable as he is knowledgeable. In the stockroom of Oye's more recent Neukolln branch, The Analogue Foundation revelled in conversation with a dedicated local tastemaker.
Analugue is...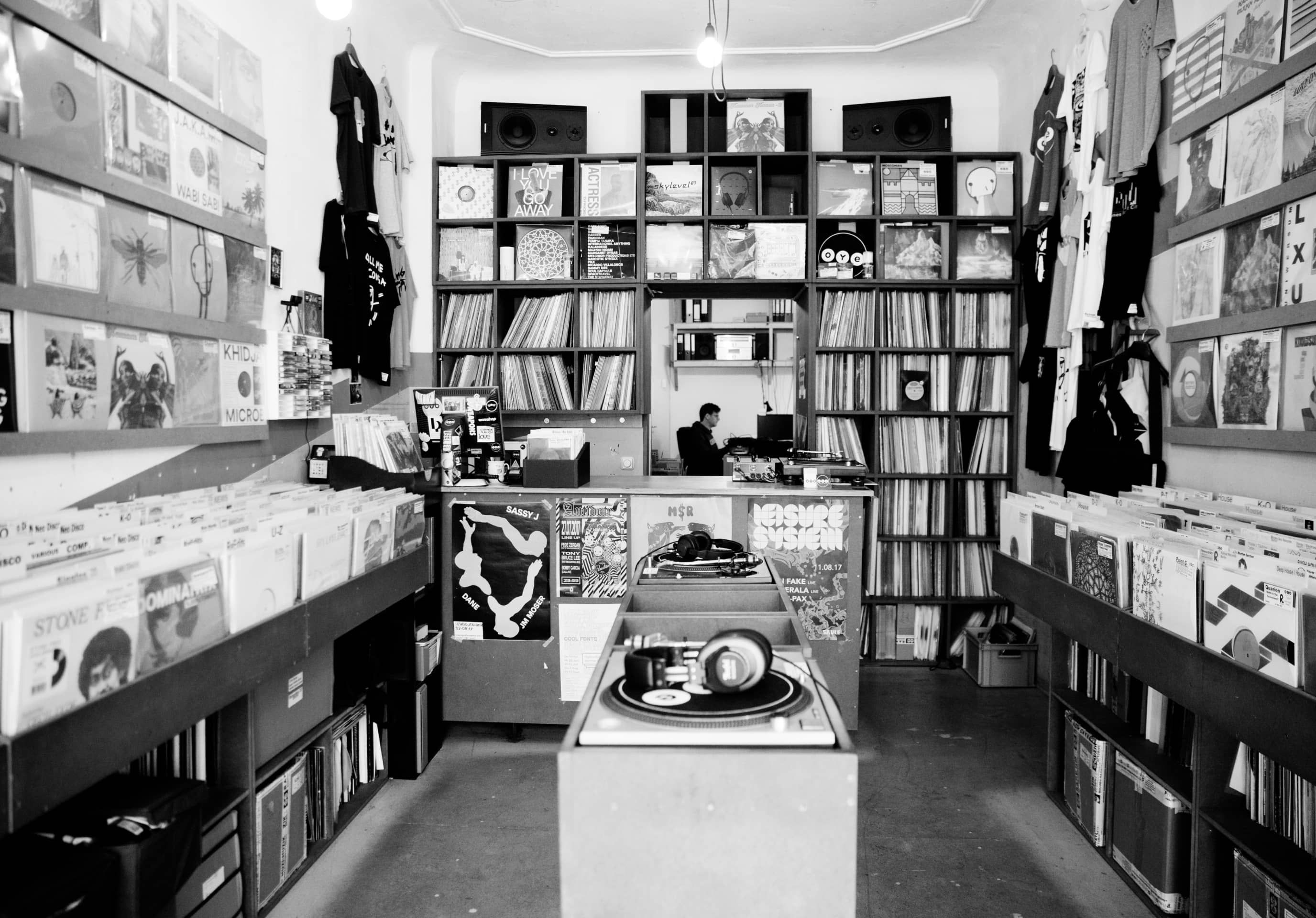 When you hear the difference, you might or should change the listening experience.
What does analogue mean to you?
For me, it means a lot. As the whole handling is different, from the production to the vinyl, it's totally different to digital production. I really prefer the analog version, and the problem is, people don't hear analogue stuff anymore. Because, when you hear the difference, you might or should change the listening experience. It's our basic experience in analogue music that it's the best quality you can get, still.
The Beginning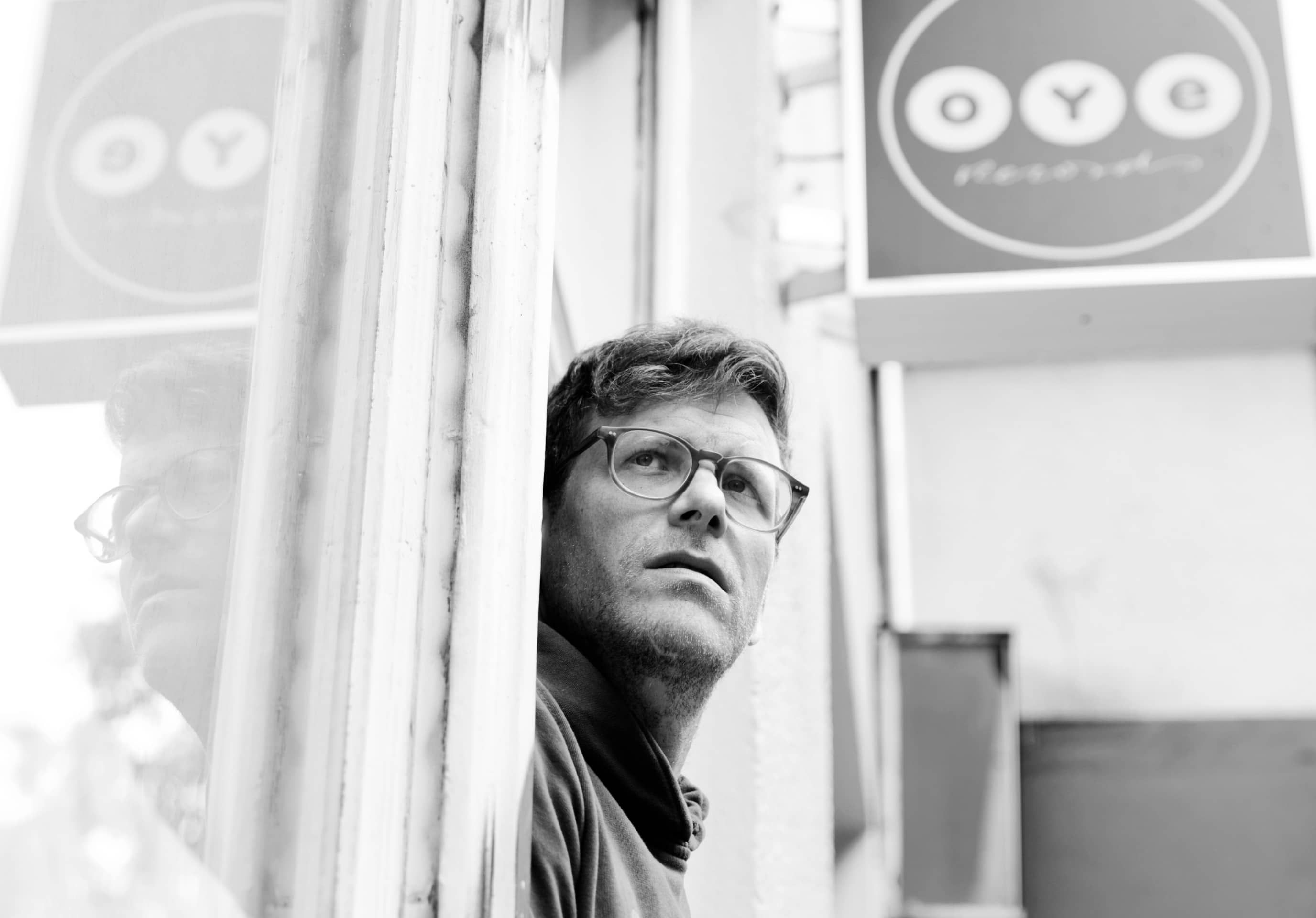 The luxury part of your time listening to music means that you listen differently.
How did you get involved so rapidly at Oye Records?
I was visiting a lot of record stores when I came to Berlin in 2001. But Oye Records was where I felt most comfortable. They could be assholes behind the counter in other places, to be honest. They treated you like shit, even when you spend a lot of money. So at Oye, the stock wasn't big or cool, or perfect, but I'd ask them to get me in a release and they would try and organise it. I eventually did some shifts in exchange for records, and then I started to work there. And now I had a room in which I could fill in my dreams about how a record store should be. The infrastructure was already in place, but back in the day, we had six or seven distributors, whereas now we have two-hundred.
Compared to now, vinyl was arguably enduring it's wilderness years back when you began at Oye in the mid-00s. Did you always have faith that it would ultimately recover?
I mean, you never know, but my opinion was always that vinyl is special. It's the best quality you can get in music, either in the club or to listen to at home, and it's a luxury thing. And people will always buy luxury things. Expensive bags and cars don't make sense at all, but they are nice to have. But it's not just about showing off. Music is a very personal thing, and you can be addicted to it, so my opinion always was that you can be successful in this business when you treat people nicely, and when you're collected close to the scene. And for me, although the industry has changed in the past ten or fifteen years, vinyl is the king of the music formats. And it's a luxury to spend an hour or two in the store, just concentrating on the music. And I'm not a luddite. Digital is part of the business, and the MP3 downloads and streaming helped a lot. But still, the luxury part of your time listening to music means that you listen differently. And it's always a nice connection to talk to the customers, producers and DJs about other things. "What are you doing? How was your weekend? When's the next album out?" It was always my idea to organise in-stores and bring people back to the store, because it is always different to listen to music in the dark alone at home than in the club or in the record store.
About Music Creation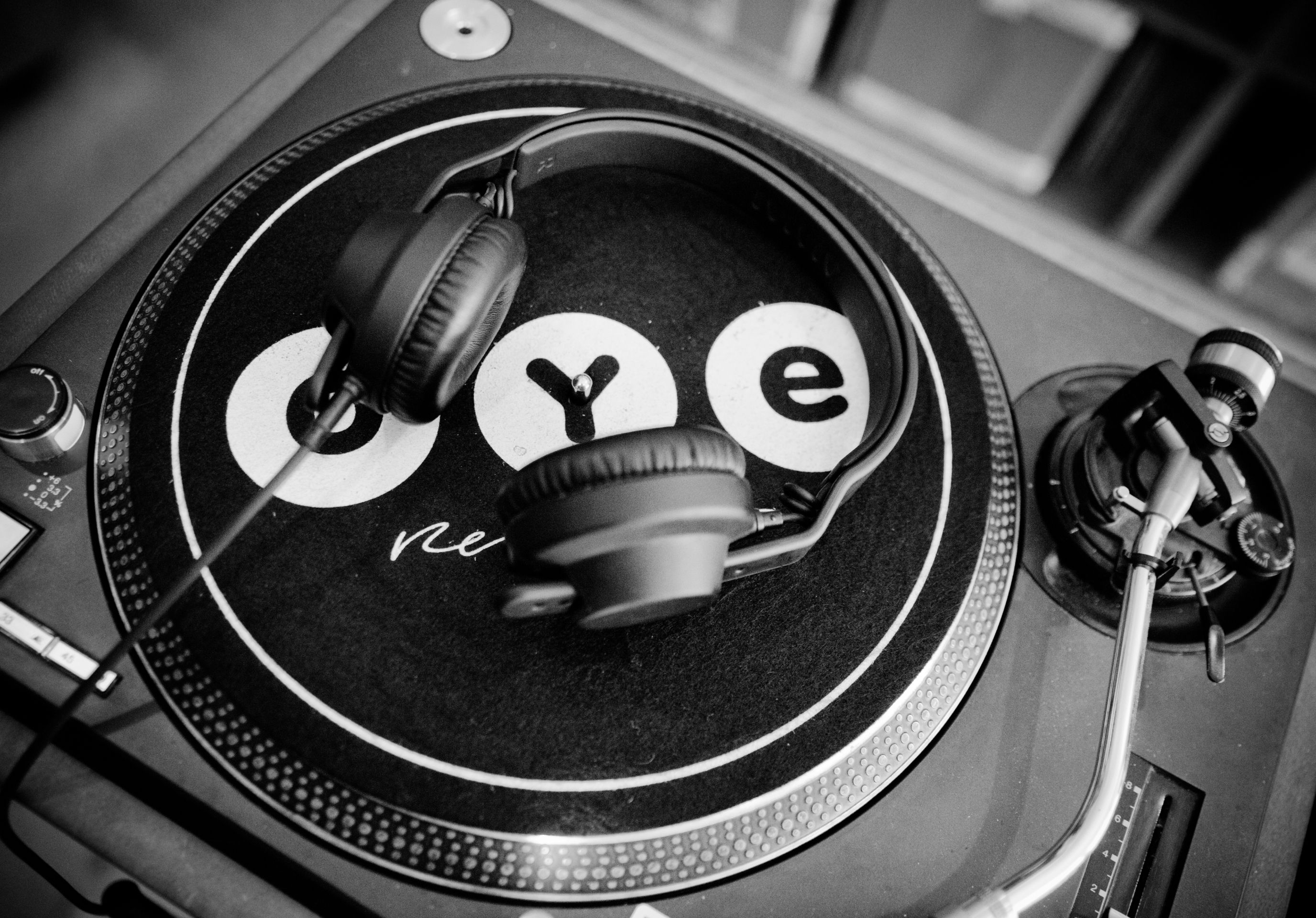 It's amazing for young people to discover old music as new music.
Oye seems to transcend the more cold and clinical atmosphere that can still occasionally be found in Berlin, which I suppose is quite an analogue atmosphere in itself. As manager, how do you maintain that ethos and do things differently?
I think it's most important to be open for new things and new people, and never think that you know more than who is in front of you. I am learning everyday from customers. It's not about me being the cool guy, running the record store behind the desk. Sometimes I go home with the feeling that I don't know anything about music at all. And this is a challenge everyday, but I learn about old music and new music. I can organise almost every record for customers, and that's my job, to find something for you. In my opinion, it's too much right now. The vinyl business was always a little bit slower. You'd wait two months, or three weeks for a release, and finally it arrives, you open the package and it's the first time you listen to it aside from the snippets. It's like Christmas every week, whereas now, we have around six or seven hundred releases every week in dance music, and fifty or sixty thousand digital. It's still quite easy to press vinyl records in small amounts, it's two or three months still in which you can do it. And sometimes, I'm missing the filters in regards to quality. You have a producer sitting at home, he's working on something, he has a mate, he say's "Let's do it!" So they do it, two or three hundred copies at maybe a grand, easy. But the quality might not be there. And there are maybe too many records for customers on the other side, who don't have any more money than they did two years ago. And I'm missing the enthusiasm of the new generation, seventeen or eighteen years old, because five years ago we had a new, strong generation curious about vinyl or the music on it. But they have been digging for five years, and now they don't buy everything.
Sure, because you naturally refine your tastes? I'm sure you have a few records that you look back on and wonder what the hell you were thinking?
Sure, and then after a while, you have your backstock. Sometimes you go back and think, "Oh, I'll play this one again, it's really nice." And that's the other problem. Why would you buy a record that sounds like something you already have? We have no really new music right now. House and techno have been sounding the same for the past four or five years.
Then again, you stock a notably wide range of music in Oye. There's house and techno, but then there's dub and reggae, exotic disco, reissue compilations across many genres. Still, I wonder how do you maintain that 'Christmas Morning' feeling alive for yourself? How often do you get that sensation?
To be honest, it's less, but I think it's my age. I've been doing this every day for ten years. When you're younger and you party harder, at some point, it's too much. You always need a break, but I can't take a break from listening to music and doing the business, that's not possible. But also, we are doing distribution and some labels. So yesterday, the new Money Sex Records #11 came in, and it's exciting to see how it looks and it sounds. The thing is, you have to listen to a lot of house and techno, as these are still the biggest sellers in dance music. More often, I'm thinking, "Again?" The arrangement is nice, but it's nothing really fresh. There are copycats right now. And also, the connection between needing a hype record to get good bookings, and then there's immediately a manager, DJ fees going up… Everything's connected, the whole picture. All these bass music producers from five or six years ago, evolving dubstep when it become brostep from America, and it killed the vinyl sales and the creative output. Most of them, switched to techno. Why? Because it's better bookings and better pay. It's just business. What was the last truly innovative new sound? In my opinion, it was footwork and juke. Now, I'm more excited about reissues. When I do the weekly sales chart, I have sometimes sixty or seventy percent reissues. Afro music is huge now, and you can play it out anywhere or in a house and techno set. It's amazing for young people to discover old music as new music. You might just discover Fela Kuti right now, but it's amazing music. It's timeless. But where is the really exciting new music right now? There are always examples, but the whole picture for me is quite difficult right now.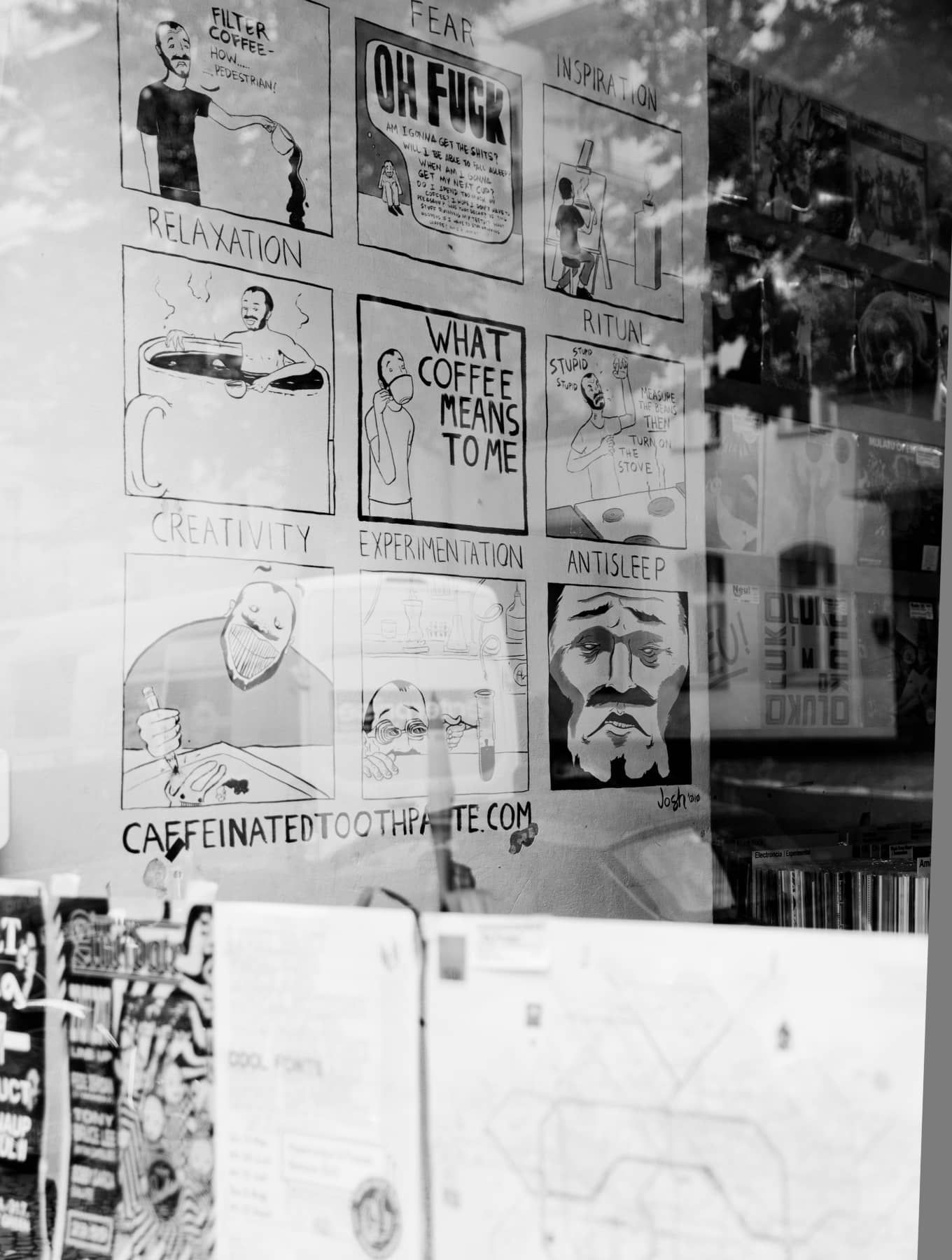 Berlin is a city where people can still remain quite loyal to their sound, whereas your reputation as a DJ is perhaps to do with being more eclectic. When you started out, were you seen as something of an outsider, and if so, how do you feel about that now?
Definitely. I think it's really hard to play eclectic sets. With the usual house or techno, you know what you get. How many people really look at a lineup? Thirty or forty percent? Most people follow their friends. And it's easy to get house and techno. But for everything beside; faster, slower, harder, broken, whatever, Berlin is much better now. When I play at Renate every three months, it's more four-four, but I can play jazz, or broken beat or whatever and get away with that. People love it. It's now much better thanks to people like Floating Points coming to town and showing people the more soulful side of dance music as well.
You have a lot to balance. A busy family life, a record store manager, a DJ… Do all these roles come together perfectly, or are very different disciplines?
It was my idea to be involved in every part of the business. And it was always sort of options, you know? I wasn't forcing a master plan. It's meeting people and then together, we have some ideas. I'm in the position to listen to music and decide whether to do it or not. And it's the same with the labels. Whether it's the mastering, or how it's working with the pressing plants or with the distribution. But new projects, I'm excited about, and helping young people spread their idea about music. But it's really comfortable, as I have different points of view. I can see music as a DJ, maybe as a producer, whether I'm making edits or working with Max Graef, but also as a record dealer. Can I sell it? It's not about whether I like it, but if we can stock it and sell it, perfect. And then, you're a businessman. And with the distribution, you feel what's hot right now, and how the other record stores react to the preorders. I prefer to work with people I know in person. And it's about handshakes, not contracts and big business. Let's just try, then we will see, because I think it should work. And it's stressful, but I think it's about how you manage your time.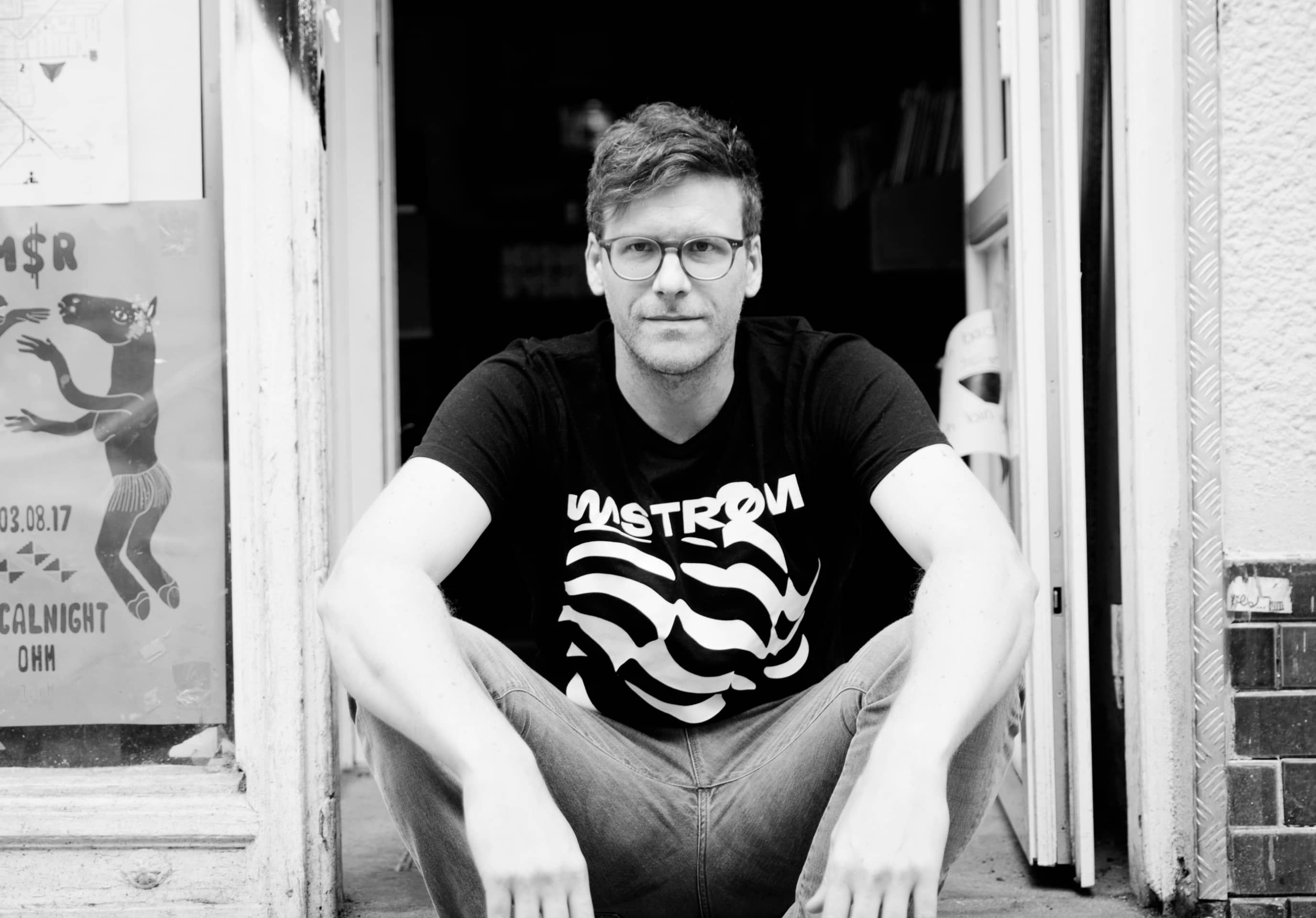 Words: John Thorp
Photos: Jasmin Schuller
Next Voice
What does "Analogue" Mean to You?
Donna Leake
"Warmth, quality, care, honest, deep…"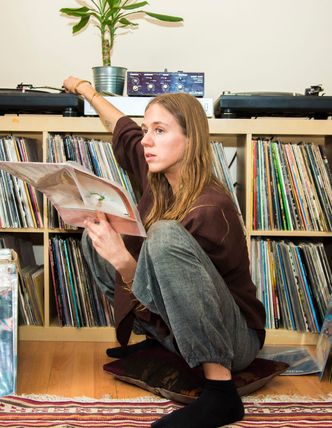 Resident DJ at London's Brilliant Corners. Leake describes herself as a music lover, a dancer and listener rather than just a DJ.