Listen
Vinyl And Tape
Analogue Foundation records and releases music on vinyl as well as putting out mixtapes that offer a rich musical experience. In addition to sound quality, one of the great attractions of analogue music is that it has a tangible form that can be touched. From pulling out and reading the liner notes to the process of cueing up a record, listening to analogue formats is an immersive experience.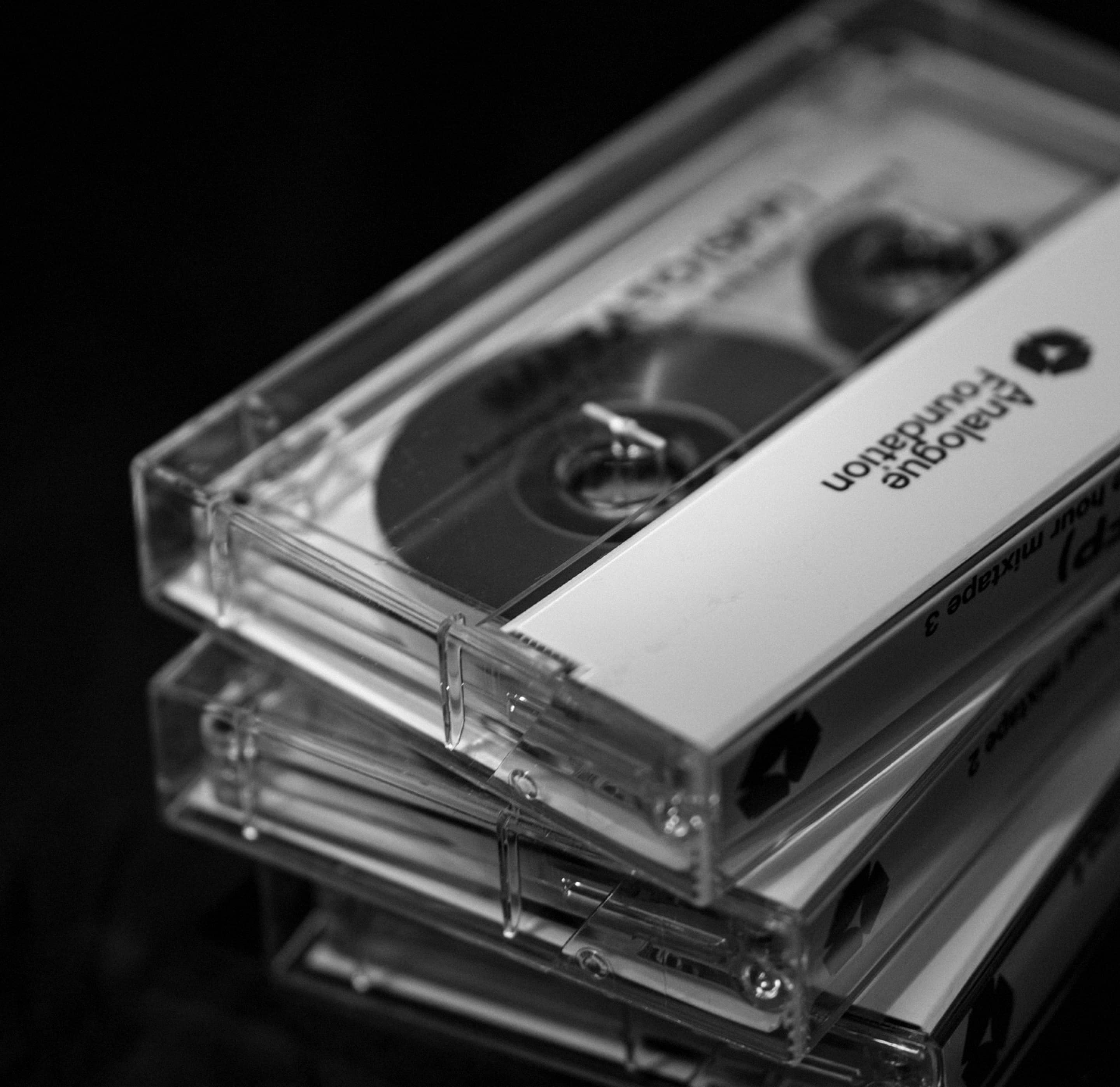 Mix tape of the month
DJ KENSEI
PLAYING TRACKS BY
Flying Lotus, Nostalgia 77, Jeff Parker, Manu Chao,
Stereolab and more.
Voice
What Does "Analogue" Mean To You?
A series of interviews with a variety of musicians and engineers. In these interviews, we explore the unique qualities and possibilities of analogue music and creativity. From the personal ways that we interact with and adapt analogue systems and instruments, to the intangible energy of analogue sound, as well as the connection that we feel to analogue mediums: we hope to scratch the surface of all that "analogue" offers.