What does "Analogue" Mean to You?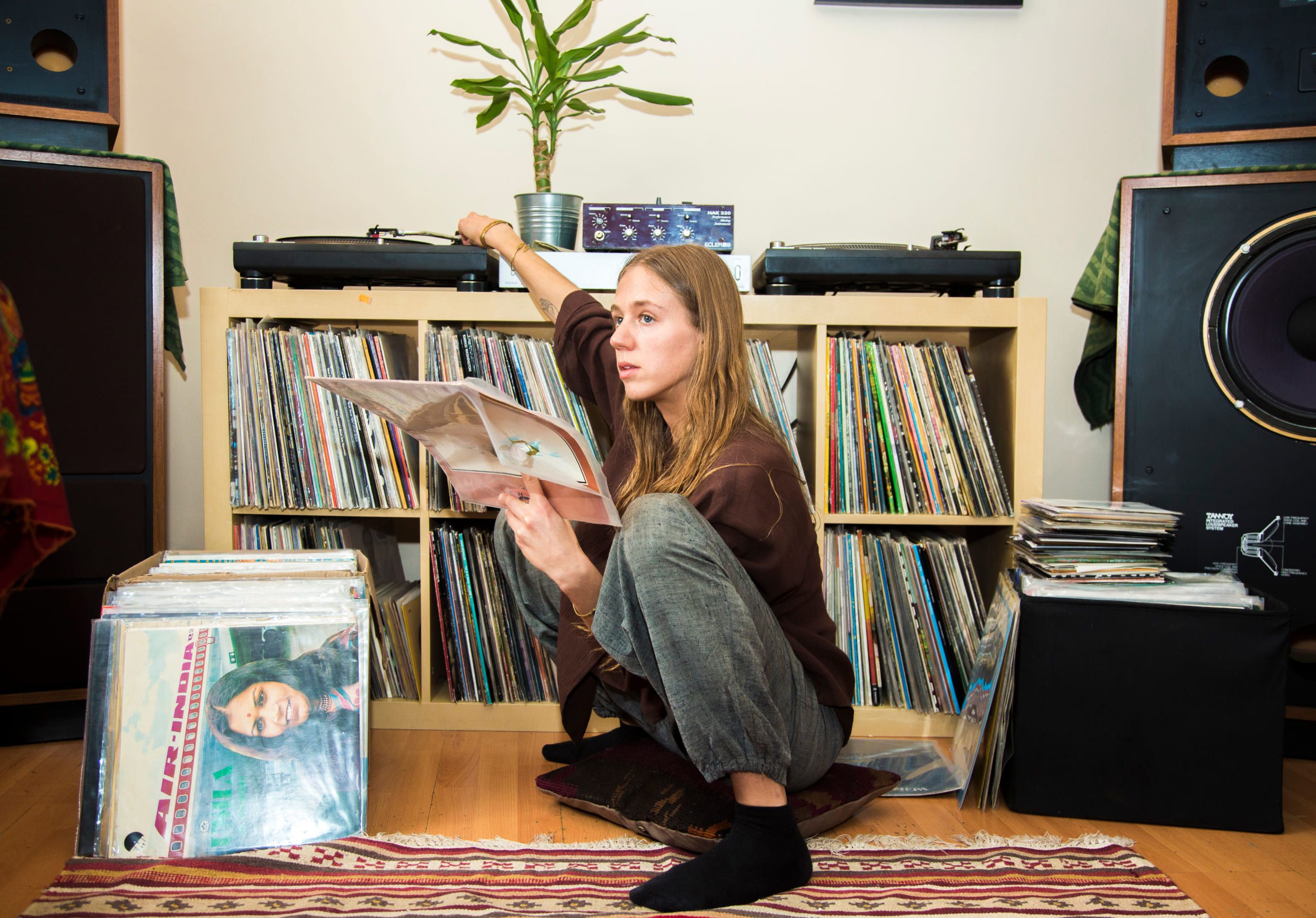 Profile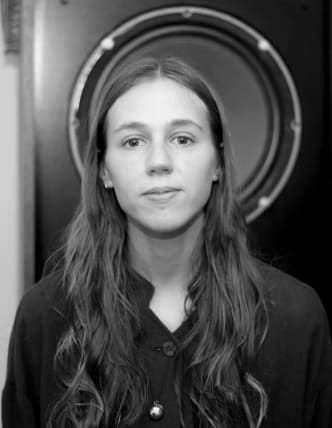 Donna Leake
Resident DJ at London's Brilliant Corners. Leake describes herself as a music lover, a dancer and listener rather than just a DJ.
Donna Leake is resident DJ at London's Brilliant Corners, one of a handful of audiophile venues redefining how people interact with music in the UK capital. Combining a vintage audio system with Japanese food and a carefully selected range of cocktails and natural wines, Brilliant Corners offers a unique musical experience.

Having grown up feeling that traditional clubs and parties didn't speak to her love of music, she discovered a different approach thanks to one of David Mancuso's London Loft parties. Via Brilliant Corners and her travels to other venues around the world, she now shares her passion: "Alongside listening and dancing to music, I love to search for and share it and think of ways to continuously improve that experience." We spoke to her to find out what analogue means to her, how she discovered audiophile sound and what makes a great party.
Analugue is...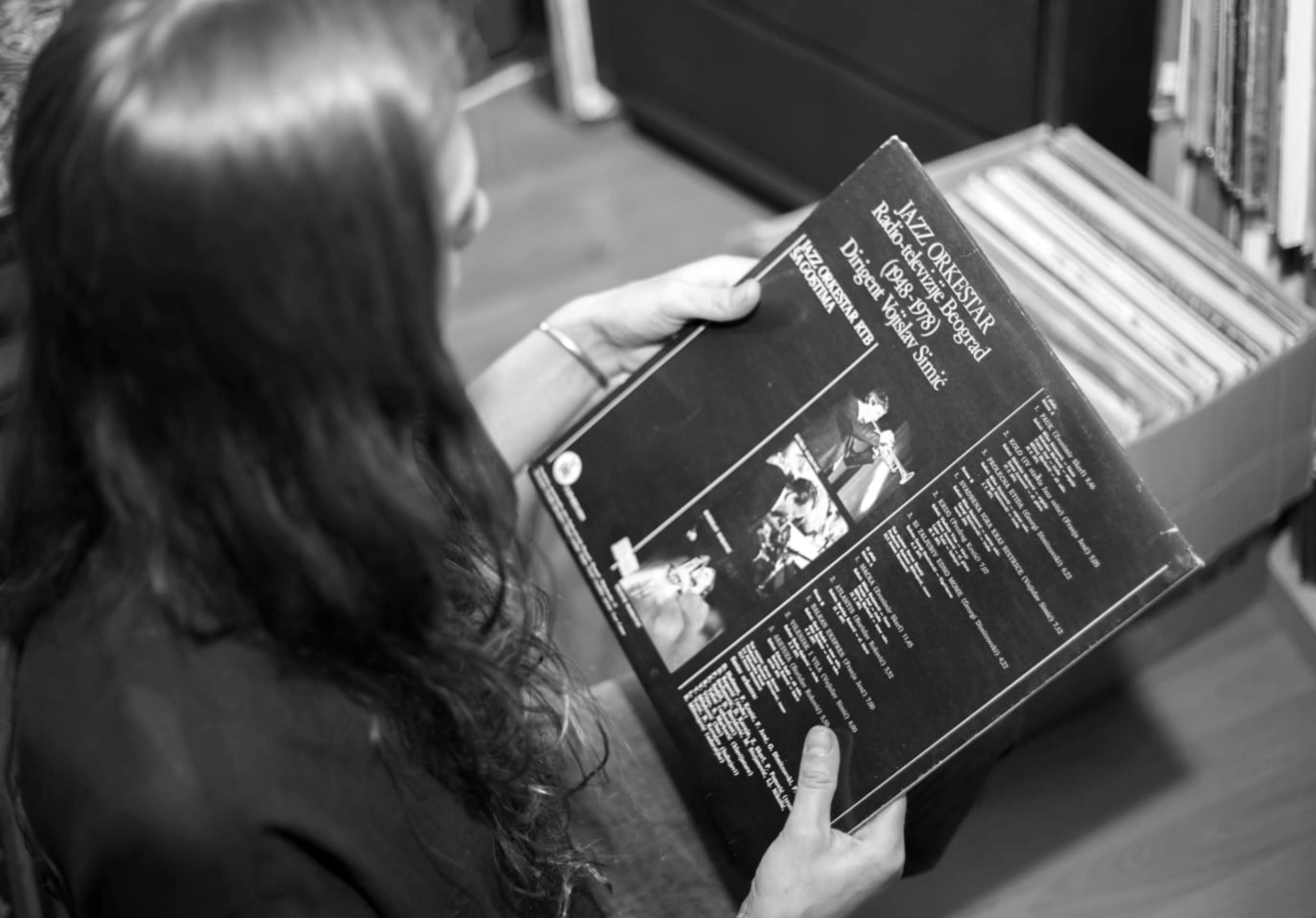 Analogue is still quite a new world to me and one that's still growing in its meaning.
First things first, what does analogue mean to you? What's the first thing that comes to mind when you hear the word?
Warmth, quality, care, honest, deep… But analogue is still quite a new world to me and one that's still growing in its meaning.
The Beginning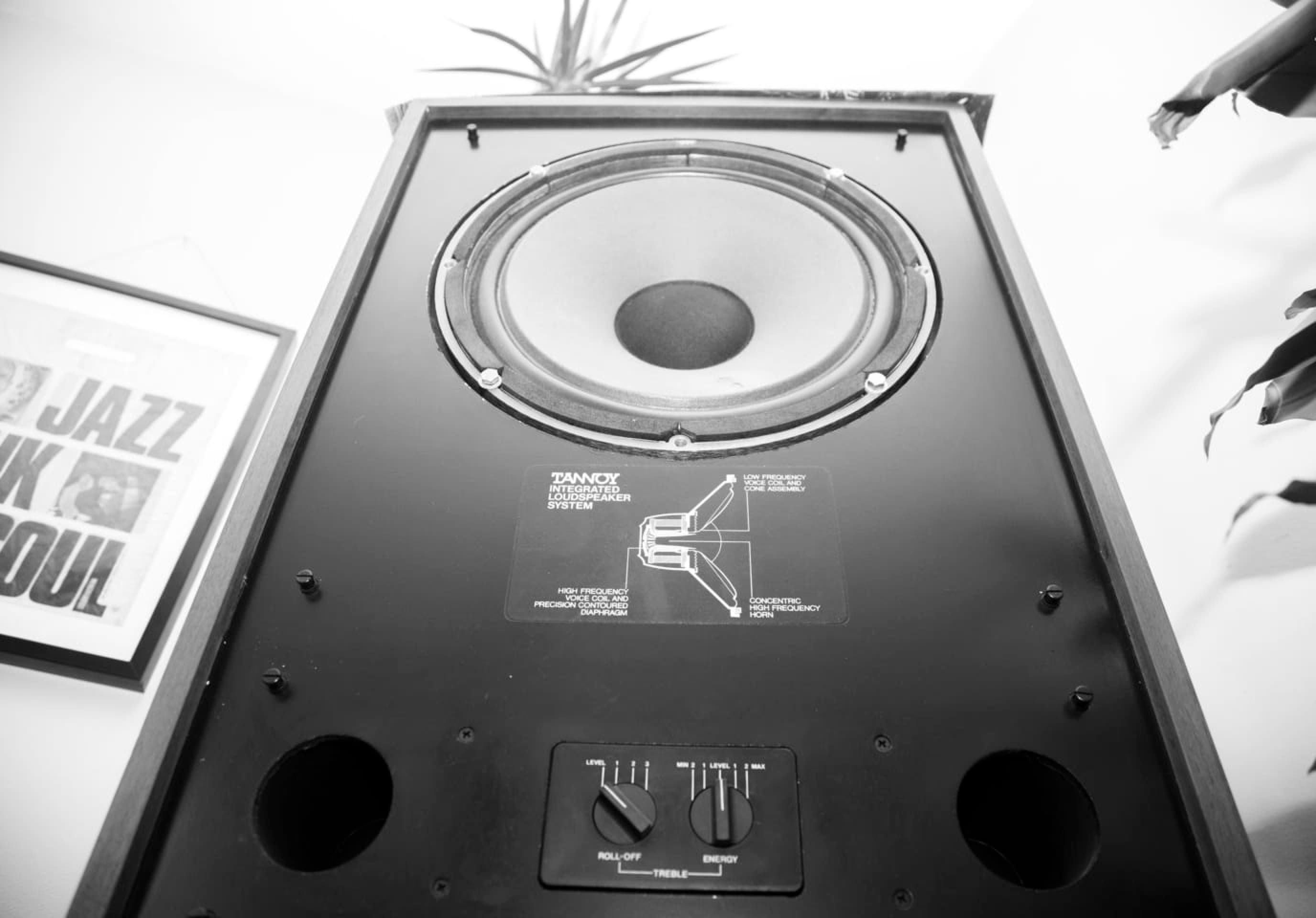 After working at Brilliant Corners for a bit of time I realised that the sound was incomparable to anything I'd felt.
Where did your interest in analogue come from? Was there a particular person or event that had an impact on you?
My first experience of listening to music from an analogue system was when I was around 19 or 20. I was living in Nottingham, my home town, and I had always struggled to get into music in a party or club environment. I thought I wasn't able to dance or enjoy parties and thought it would be this way forever. Then a friend told me about the Loft party [a London outing for David Mancuso's legendary New York-based Loft parties], so I took a train alone to London. This was the first time I truly enjoyed myself at a party and felt free and comfortable. It was completely different to any party I had been to and I felt so excited that I was in fact able to dance! At the time I had no idea about the sound system and put it down to the music, the people and the energy in the room.
It wasn't until many years later that I came to Brilliant Corners. I didn't know exactly why I liked it at first and even for a while whilst working there, but I knew I did. I felt there was something different about it from the way I had ever listened to music before. Very shortly after this I went to [London party] Beauty and the Beat where again I felt this extra level to partying that I hadn't got from other parties. Again I still didn't really know about the sound system properly and was putting it down to the music, the people and the energy, but after working at Brilliant Corners for a bit of time I realised that the sound was incomparable to anything I'd felt. This is when I properly understood the difference in the quality of sound in these places.
How has playing at Brilliant Corners influenced you?
Finding Brilliant Corners changed everything for me. For a long time it was the only place I wanted to listen to music. It wasn't just the sound system that influenced me, it was how it came about, Amit and Aneesh's story about how it happened [founders Amit and Aneesh Patel set up Brilliant Corners in late 2013], and again, the music, people and energy that it was filled with. I felt I had found the closest thing to my perfect partying, listening, travelling environment.
I got to listen to so much new music, that was my fuel for a long time. It changed the way I think about equipment and people's experience of sound. The only negative is once you've gotten used to this sound it makes it slightly more challenging to get into music in other environments. But at the same time this is a good exercise in really trusting and believing in the music and the people you are sharing it with.
What about the rest of the Brilliant Corners experience? How do you think the food and drink elements fit in with the musical experience?
Everything is of great quality and the true love and passion dedicated to the whole package of what Brilliant Corners offers is driving the quality of the food, drink and music to be continuously developing and improving.
There have been times that I wish we didn't have to run a restaurant service so that we can turn the lights down early, sit on cushions or dance and just be fully lost in the music, but the beauty of watching a service slowly evolve into this state can feel magical. So at the moment I wouldn't change it. Plus, listening to good music on a good sound system while eating delicious food is a big treat!
About Music Creation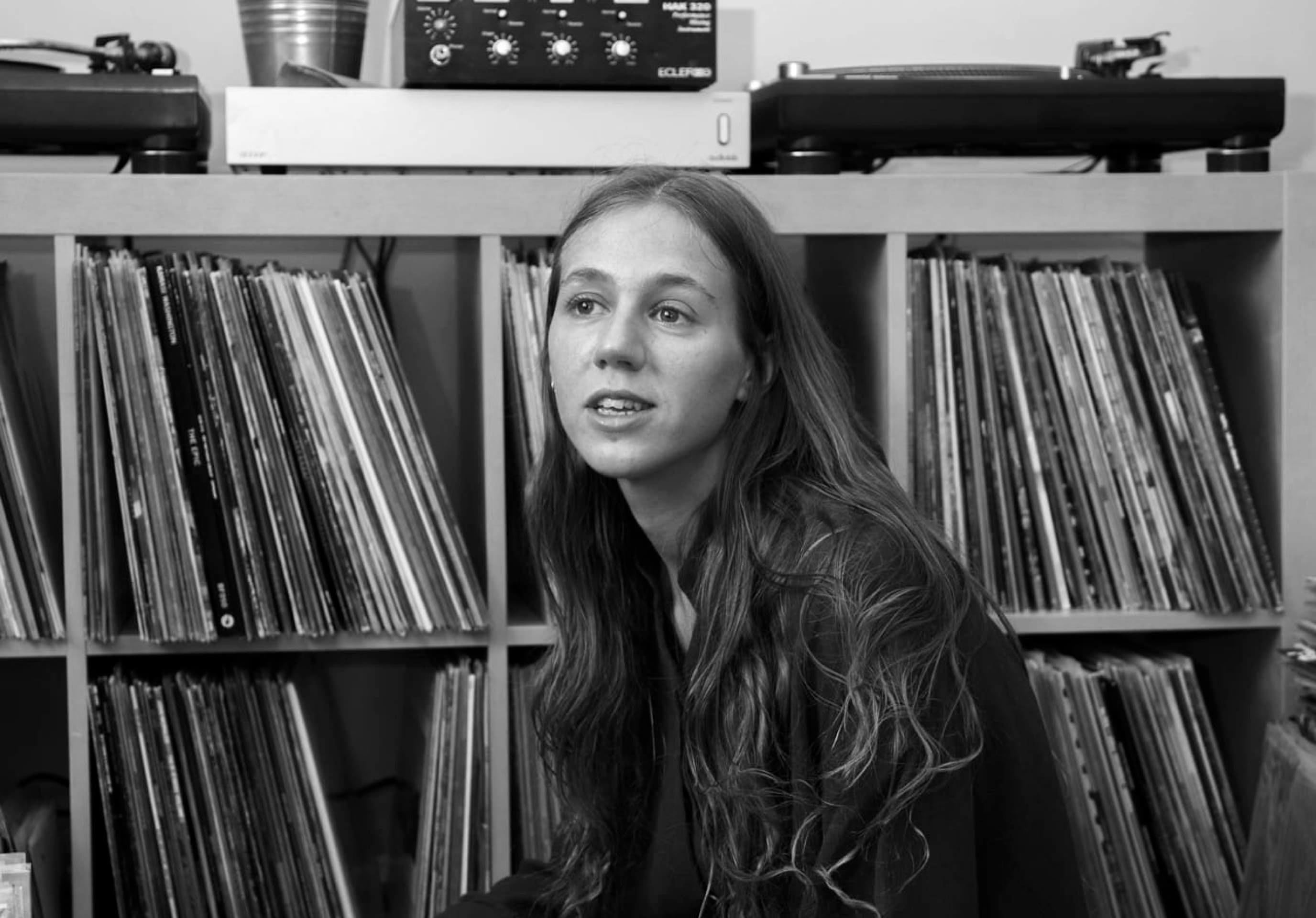 It really is a combination of everything. I am always thinking about ways to improve any party even when all the main boxes, like sound quality, music, lighting and energy seem to be ticked.
As a DJ you've played in a lot of different venues. Which ones stand out as being particularly special?
Casper Bar in Budva, Montenegro, Plastic in Milan, Kasheme in Zurich, Hotel At Six in Stockholm, Distilleria Club in Treviso, Golden Pudel in Hamberg, The Servant Jazz Quarters in London, Phonox in London, Giant Steps yurt [at Houghton Festival in 2017], Bambi's in Toronto are some that have stood out to me.
Does one single thing define a great night?
It really is a combination of everything. I am always thinking about ways to improve any party even when all the main boxes, like sound quality, music, lighting and energy seem to be ticked. Whether it be that the floor could be a bit cleaner, the toilets or bar could be positioned slightly differently – or perhaps no bar at all. There could be fruit and juice readily available, there could be some beautiful natural scents in the air, there could be speakers in the smoking area, there could be cushions to sit on, no phones… It's kind of like finding music: it won't stop and it will be ever-changing.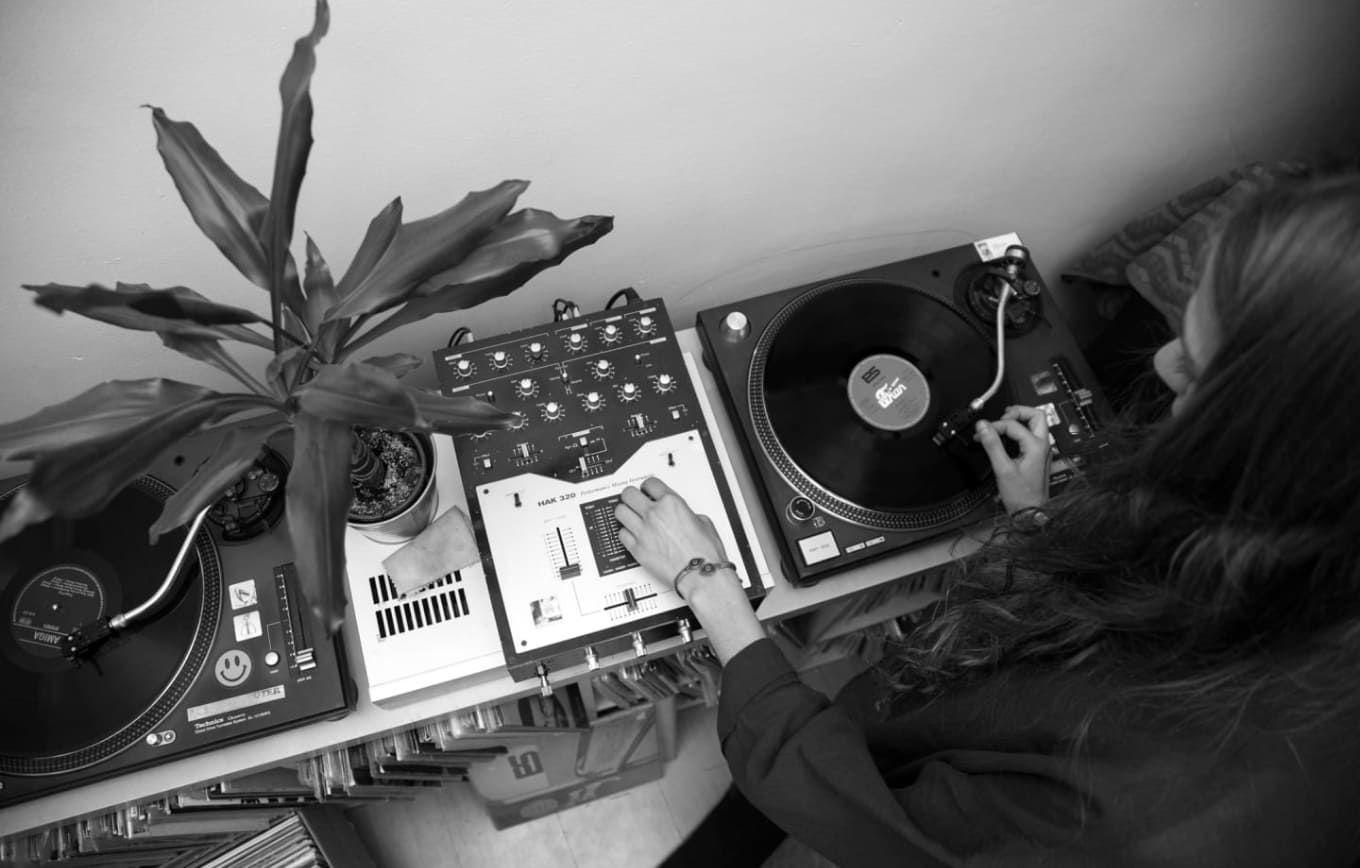 Do you think there's a certain kind of person who gets drawn to things like analogue gear, vinyl and vintage hi-fi?
I don't think there is one kind of person. Many different kinds of people are into this kind of thing all over the world. I would only guess that they all have one thing in common and that's a love for music.
I think anyone that finds themselves drawn to recorded music and has a love for travelling and sharing energy this way and with a hunger for developing this experience, they'll find their way to this way of listening. But at the same time I don't think it's completely necessary for a music lover. I have seen people – and myself – get completely lost, flying to recorded music on a non-analogue setup, but I'm sure if the same music was heard with analogue gear you could go even further. A huge amount of listening and travelling through sound is also done without the need for hi-fi or even a sound system at all, since the beginning of time. Instruments, voices, the acoustics of a room or quite simply the sounds that nature brings are just as deep and healing.
Who else do you think is doing great stuff in music at the moment? Who do you look up to? Who excites you?
Amit and Aneesh are continuously working on ways to improve and share what they believe in. Incorporating the sound quality, the physical environment, the hospitality experience, the people they find to share music, both DJs and live musicians. I can't imagine they will ever stop! Also the Beauty and the Beat guys Cedric Woo, Cyril Cornet and Jeremy Gilbert and all the family that come with it. This party is 13 years strong and still today a one of a kind partying experience. I was only introduced to this party 3 or so years ago so I can only imagine how it was for the first 10 years! But still now I look forward to every time I get to go.
But there are so many people doing amazing things, too many to mention. There would be hundreds! Whether it be the music they find and share, the music they make, the equipment they are building or finding, the parties and venues they are running or creating, the dancers and listeners that make it worthwhile, the programmers, the promoters, the radio station builders, the stories that lead you to feeling something in a new way. The list can go on. I look up to and get constantly excited at everyone's part played in this musical experience.
Finally, tell us what's on your analogue wish list? What are you lusting after right now?
I'm lusting for everything and nothing at the same time!
There's a whole world of daydreams in my head but there's also nothing in particular. I am constantly daydreaming about the best listening or party room, the best studio with beautiful instruments and gear, ongoing knowledge, even better sound, musical surprises and experiences whether that be to witness and feel it from others or to experience it for myself.
I feel like I have one eye open in reality and one deeply lost in the clouds!
Next Voice
What does "Analogue" Mean to You?
Maryama Luccioni
" the first thing that comes to my mind is texture and authenticity."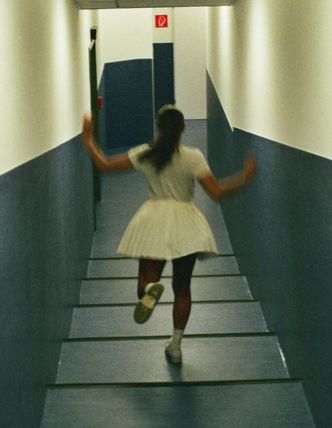 The woman behind cult Berlin club night African Acid Is The Future.