About
Analogue has A Timeless Beauty
Who we are
Sharing the value of analogue
Analogue Foundation is a creative collective, founded in 2016 by world-renowned engineer and producer Russell Elevado, the Soundwalk Collective, an advanced contemporary sonic arts platform, and Audio-Technica, a company dedicated to high-quality sound and music experiences. They've since been joined by Berlin-based recording engineer Erik Breuer, who built the listening bar and recording studios that make up Analogue Foundation Berlin.
Vision
Discover the qualities of analogue sound. Experience, learn and trace pathways of connection across time.
Audio-Technica, a company which began by manufacturing a single phonograph needle, draws on more than 60 years of experience and wisdom in the pursuit of high sound quality to help people discover, learn and enjoy the unique qualities of an analogue music experience. We provide listening stations, sound source production, and collaboration opportunities around the world.
These activities remind us that the value of analogue is based on craftsmanship and supported by an enormous amount of manual labor. This is why analogue is not only a superior form of audio expression, but also a rich stimulus to our five senses. We will continue to convey the value of analogue in the future through a variety of activities.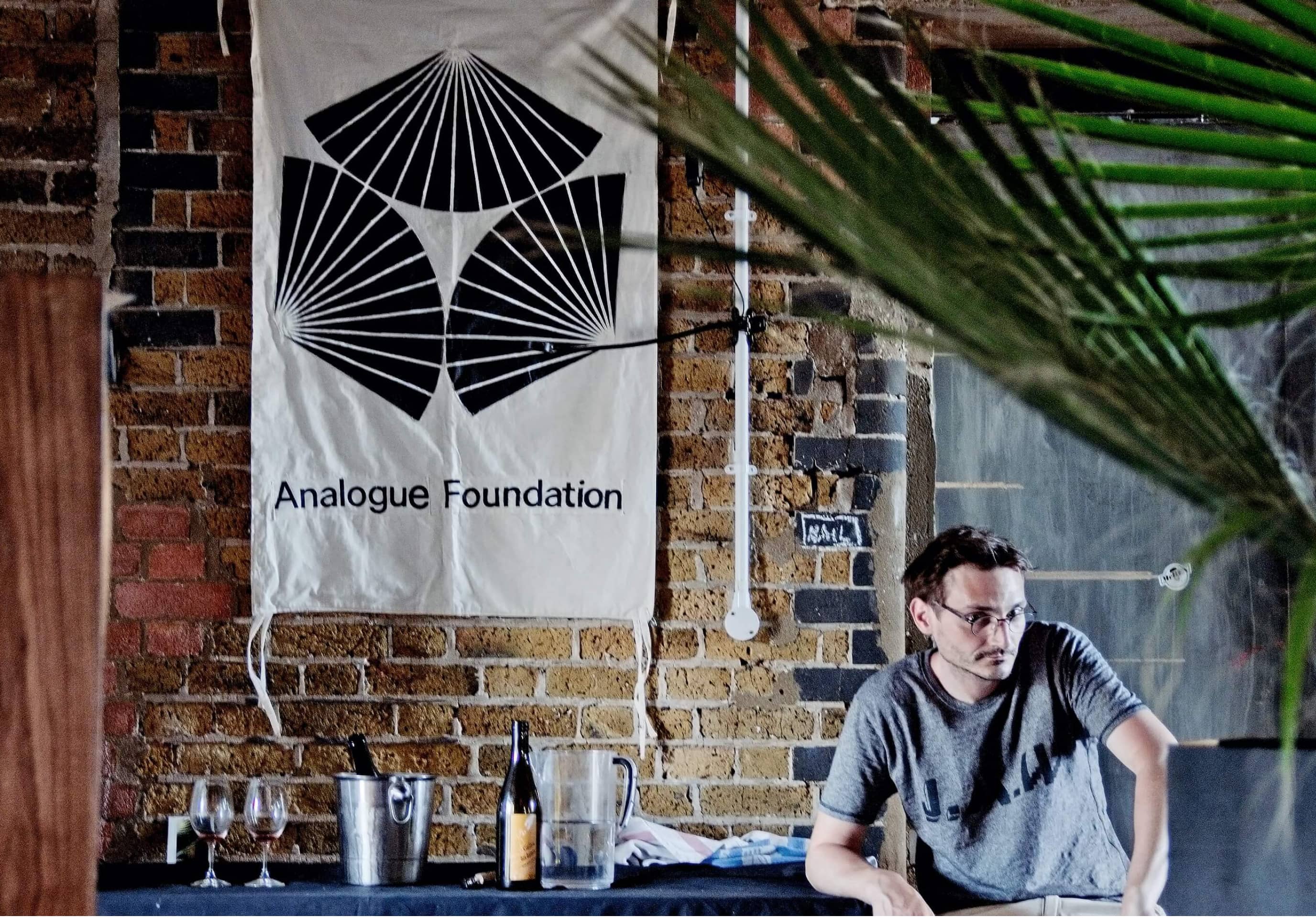 Logo
Logo mark combining traditional Japanese sensibilities
With the sensory theme of analog at the center of the project, the symbol was explored while valuing intuition and giving form to many inspirations. As various design patterns were examined in the process of creating the logo, it was decided that the "feeling for people" inherent in analog and the ancient Japanese spirit of Zen and respect for people resonated with each other.
The symbol of the logo is a fan. The fan has been used in rituals and performing arts in Japan since ancient times as a tool for creating wind. The three fans, which look like inverted vinyl records, symbolize the three founders and also express that Analog Foundation's creative activities will bring new life to the world.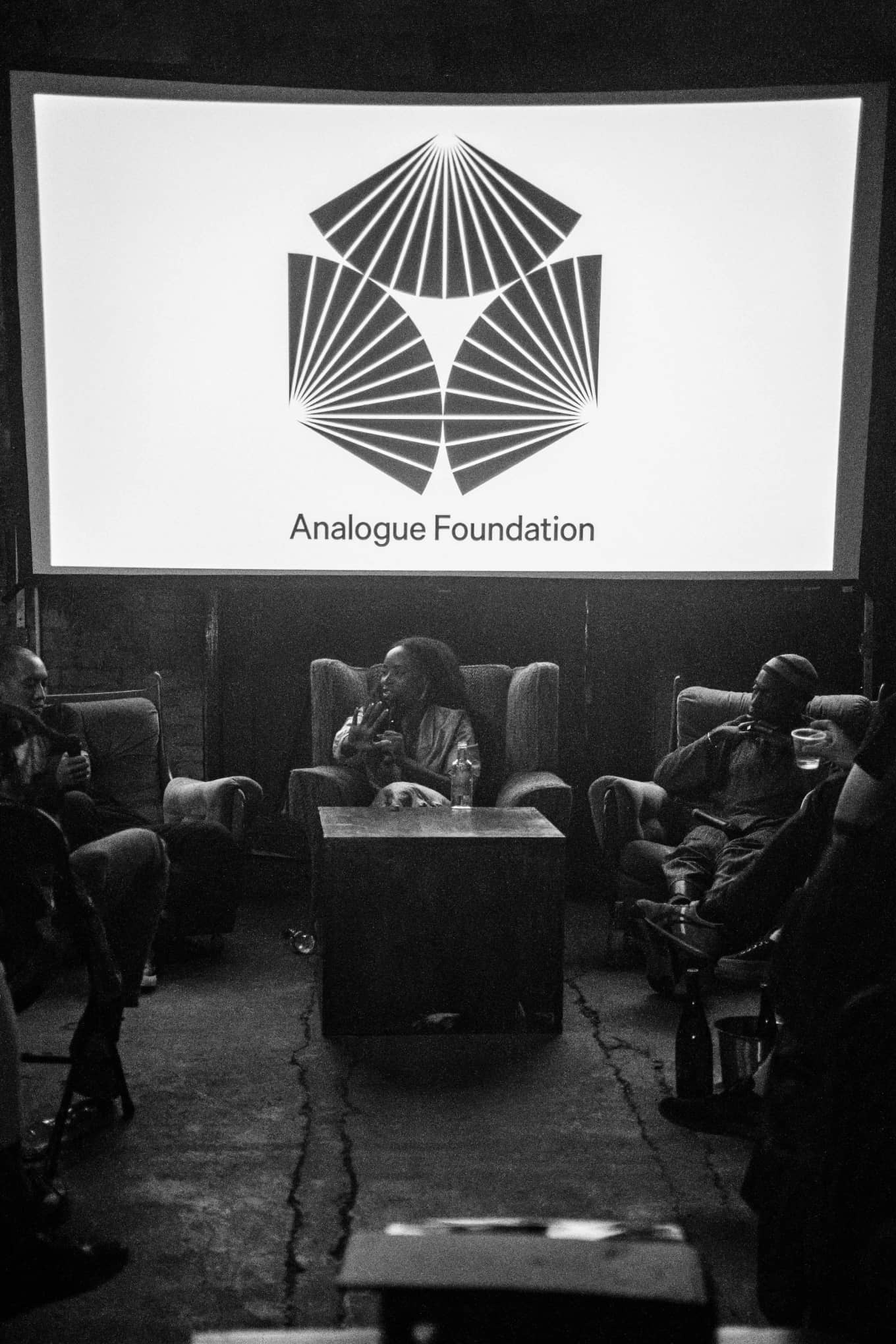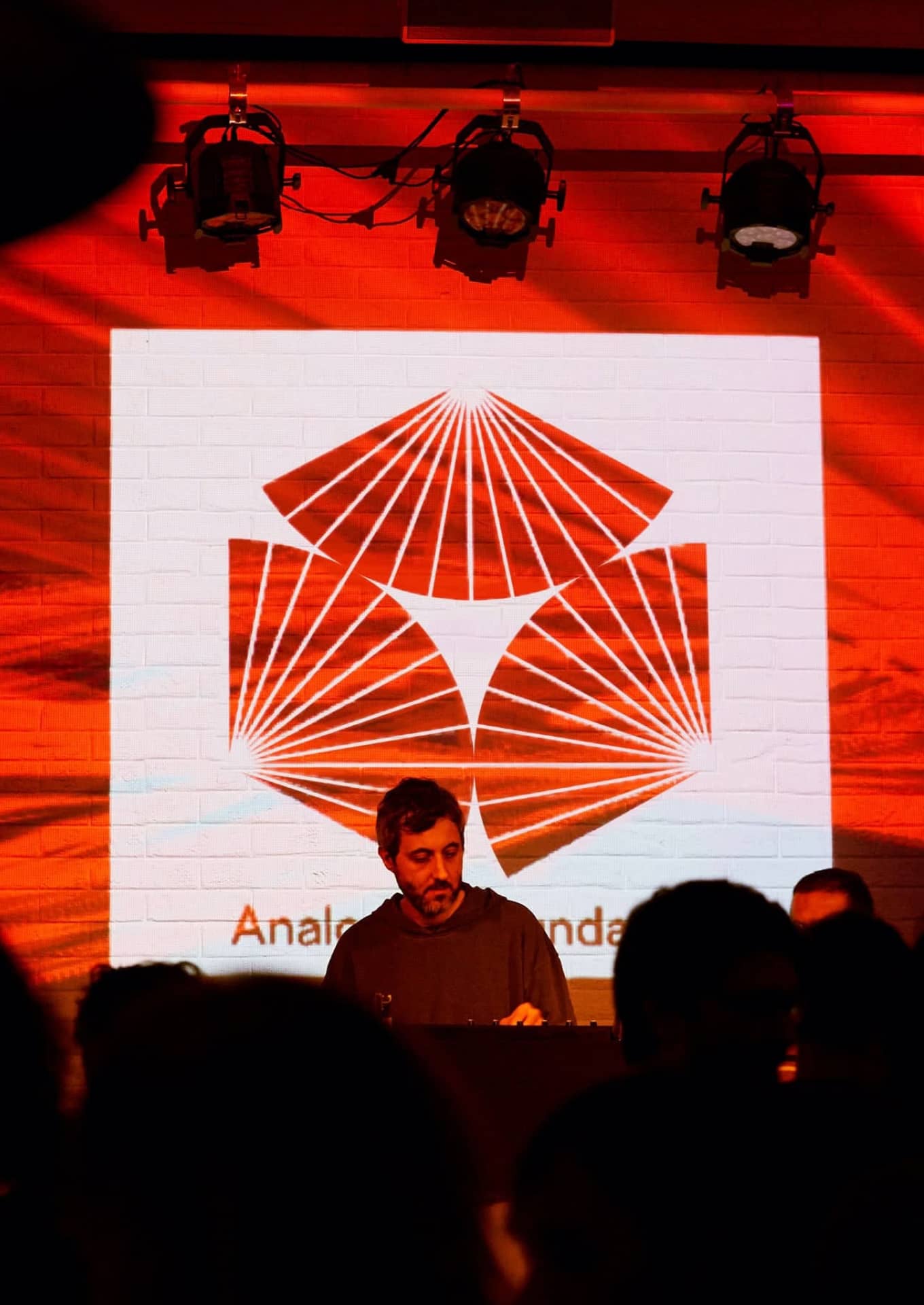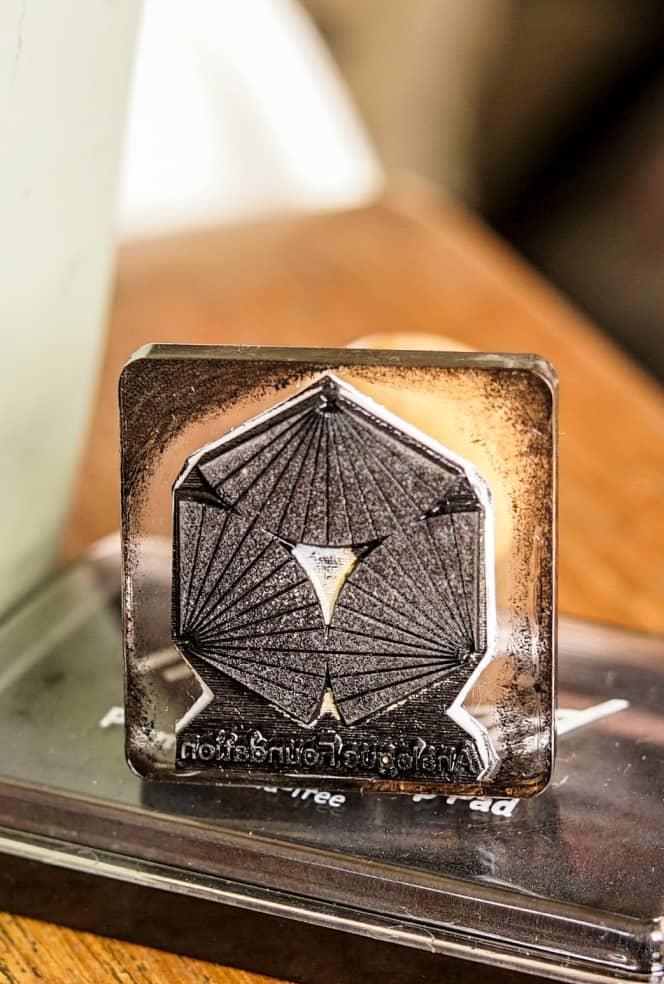 featured News
Listening Bar & Studio are open
The beauty of analog is in the experience. We opened Bar Neiro, a listening bar inspired by Japanese jazz cafes, and the adjoining Brewery Studio, a recording studio, in Berlin to capture the essence of this experience. One of our activities is to foster new experiences and connections by providing a place to taste and create music.
About Us
analogue foundation is creative collective initiated to promoting the value of analogue.
The future is analogue. Analogue Foundation is a creative collective, founded in 2016 by world-renowned engineer/producer Russell Elevado, the Soundwalk Collective, an advanced contemporary sonic arts platform, and Audio-Technica, a company dedicated to high-quality sound and music experiences. They've since been joined by Berlin-based recording engineer Erik Breuer.
audio-technica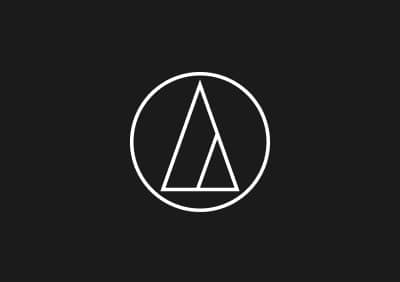 As an innovative transducer company celebrating more than 50 years of audio excellence worldwide, Audio-Technica's role goes beyond simply manufacturing headphones, microphones and other products that capture and reproduce audio. Since its beginnings in 1962 as a small but forward-looking Japanese phono cartridge company, Audio-Technica has been dedicated to enriching people's lives through sound. Even as the company has grown, becoming a global entity with an expanded line of award-winning products prized by musicians, audio engineers, and music lovers everywhere, Audio-Technica hasn't lost sight of its original vision nor forgotten the transcendent power of sound. Through sound, Audio-Technica aims to heighten connections to the world so that all may enjoy ever more meaningful and vibrant lives.
Russell Elevado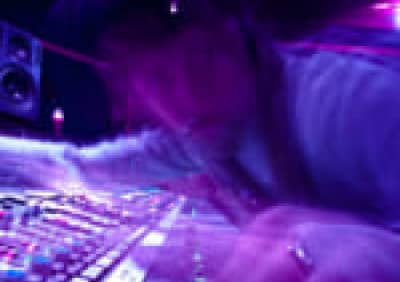 Based in New York City, Russell Elevado is just one of a handful of engineer/producers who still prefer tape as a recording medium, and his work is considered by many to have a vintage and warm analogue sound. He remains faithful to analogue recording techniques which are born out of his love of classic vinyl records and his own significant and ever-expanding collection of vintage analogue recording equipment. The recording and mixing of contemporary R&B artist D'Angelo's critically acclaimed Voodoo album won Elevado a Grammy award in 2000 and indeed Voodoo is now considered a classic work of the contemporary R&B genre, paving the way for the 'neo-soul' movement. Elevado's sonic treatment on Voodoo gave it a sound reminiscent of a classic soul or funk record but with a fresh approach fusing the hip hop textures and psychedelic treatments heard on sixties and seventies rock records. Elevado has consistently worked on Grammy winning/nominated and critically acclaimed albums over the years including a nomination for Best Engineered Album for Al Green's Grammy-winning "Lay it Down". Elevado won another Grammy for D'Angelo's "Black Messiah" album, the long awaited follow up to Voodoo. In 2022, he received a 4th Grammy, for Album of the Year, for his work on Jon Batiste's multi Grammy-winning album "We Are."  Elevado has worked with a diverse variety of producers and artists including Erykah Badu, Jay Z, Alicia Keys, Rick Rubin, Tony Visconti, Questlove/The Roots and Jay Dilla to name just a few. Russell Elevado's passion for analogue, quest for quality and desire to share his experience have led him to be a founding member of the Analogue Foundation.
Soundwalk Collective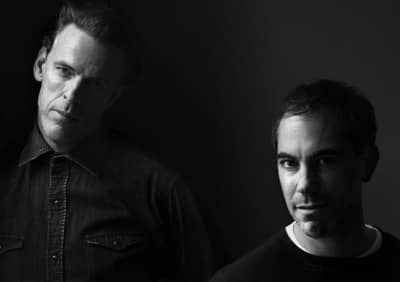 Soundwalk Collective is the contemporary sonic arts platform of founder and artist Stephan Crasneanscki and producer Simone Merli. Working with a rotating constellation of artists and musicians, they develop site- and context-specific sound projects through which to examine conceptual, literary or artistic themes. Evolving along multi-disciplinary lines, Soundwalk Collective has cultivated long-term creative collaborations with musician Patti Smith, late director Jean-Luc Goddard, photographer Nan Goldin, choreographer Sasha Waltz, and actress and singer Charlotte Gainsbourg, among others. In doing so, their practice engages in the narrative potential of sound across mediums such as art installations, dance, music and film. A unique artistic approach to sound ties together the different forms in which Soundwalk Collective work. Whether in original composition or the use of archival recordings, they treat sound as material that is both tactile and poetic. This allows them to create layered narratives that address ideas of memory, time, love and loss. Their latest original score for 'All The Beauty and the Bloodshed' (dir. Laura Poitras) won the Golden Lion at the 2022 Venice Film Festival. In October 2022, they opened 'Evidence', a new exhibition with Patti Smith at Centre Pompidou in Paris that weaves an audio-visual journey from the work of French poets Arthur Rimbaud, Antonin Artaud and René Daumal. Soundwalk Collective have performed and exhibited at a diverse range of arts and music institutions, such as Berghain, Centre Pompidou, CTM Festival, documenta, KW Institute of Contemporary Art, Louvre Abu Dhabi, Manifesta, Mobile Art Pavillion by Zaha Hadid and New Museum.
Erik Breuer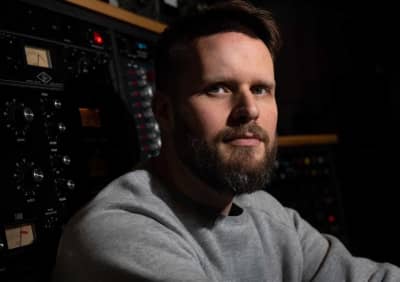 Erik Breuer is a recording engineer and the owner and in-house engineer of Brewery Studios, a high-end studio at the heart of Analogue Foundation Berlin. Since moving the studio to Berlin from Cologne in 2021, he has worked with artists such as Àbáse, Lucrecia Dalt, Patti Smith, Lyra Pramuk, Mitsune, Wayne Snow and many more. While working for Red Bull Music Academy, Erik led recording workshops as head of the studio team and designed and built over 20 recording studios around the world. Bar Neiro is the first listening bar he has designed and built, including the custom hi-fi system, which is made up of premium vintage components.
Contact
We like to hear from you digitally.
The Analog Foundation provides a variety of experiences for people around the world to stimulate their senses through the discovery of analog. If you have any questions about our activities, please contact us.