What does "Analogue" Mean to You?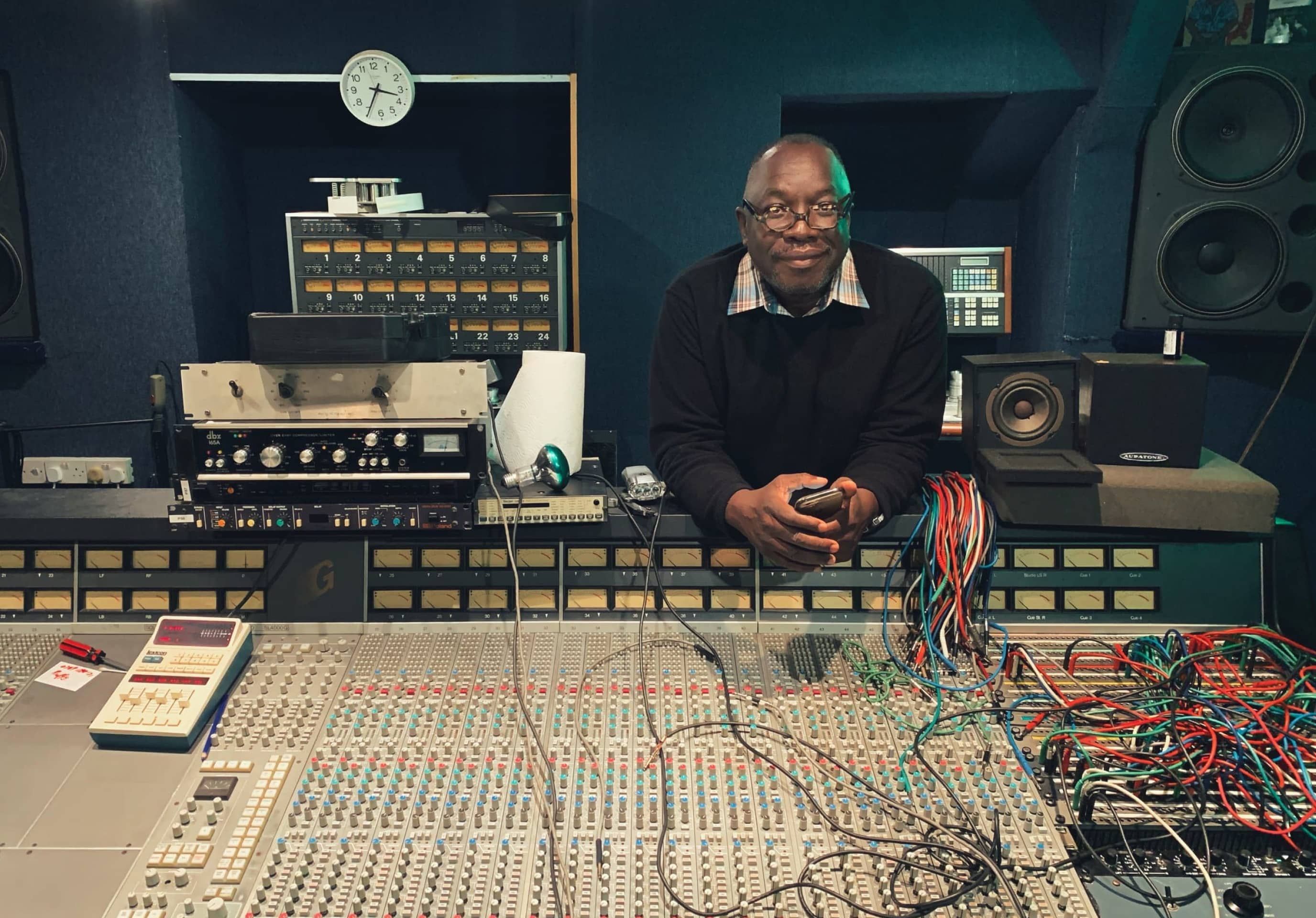 Profile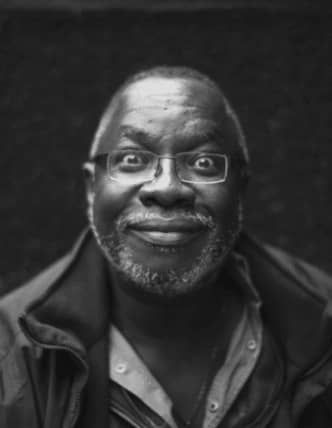 Mad Professor
British national dub music producer and engineer known for his original productions and remix work.
Prominent figure in the English Dub music scene for over forty years and founder of label and studio Ariwa in 1979, Neil Fraser, aka Mad Professor, is one of the most notorious and prolific second generation dub music producers. Following the lead of dub pioneers and masters, the likes of King Tubby or Lee "Scratch" Perry, Mad Professor experiments with machines in his own transgressive way. His album "Dub Me Crazy", produced at the Ariwa studio in the '80s, has contributed a great deal to reggae's transition into the electronic era. Fraser has worked on tracks for numerous artists and bands such as Depeche Mode, Jamiroquai, the Beastie Boys, Massive Attack, Rancid, The Orb, not to mention reggae musicians including Horace Andy, Johnny Clarke, Sly & Robbie, Buju Banton or U-Roy. All have, at least once, entrusted their compositions to the wild electronic wizard, whose career will undoubtedly be remembered as a cornerstone in the history of Britain's thriving Bass music.
Analugue is...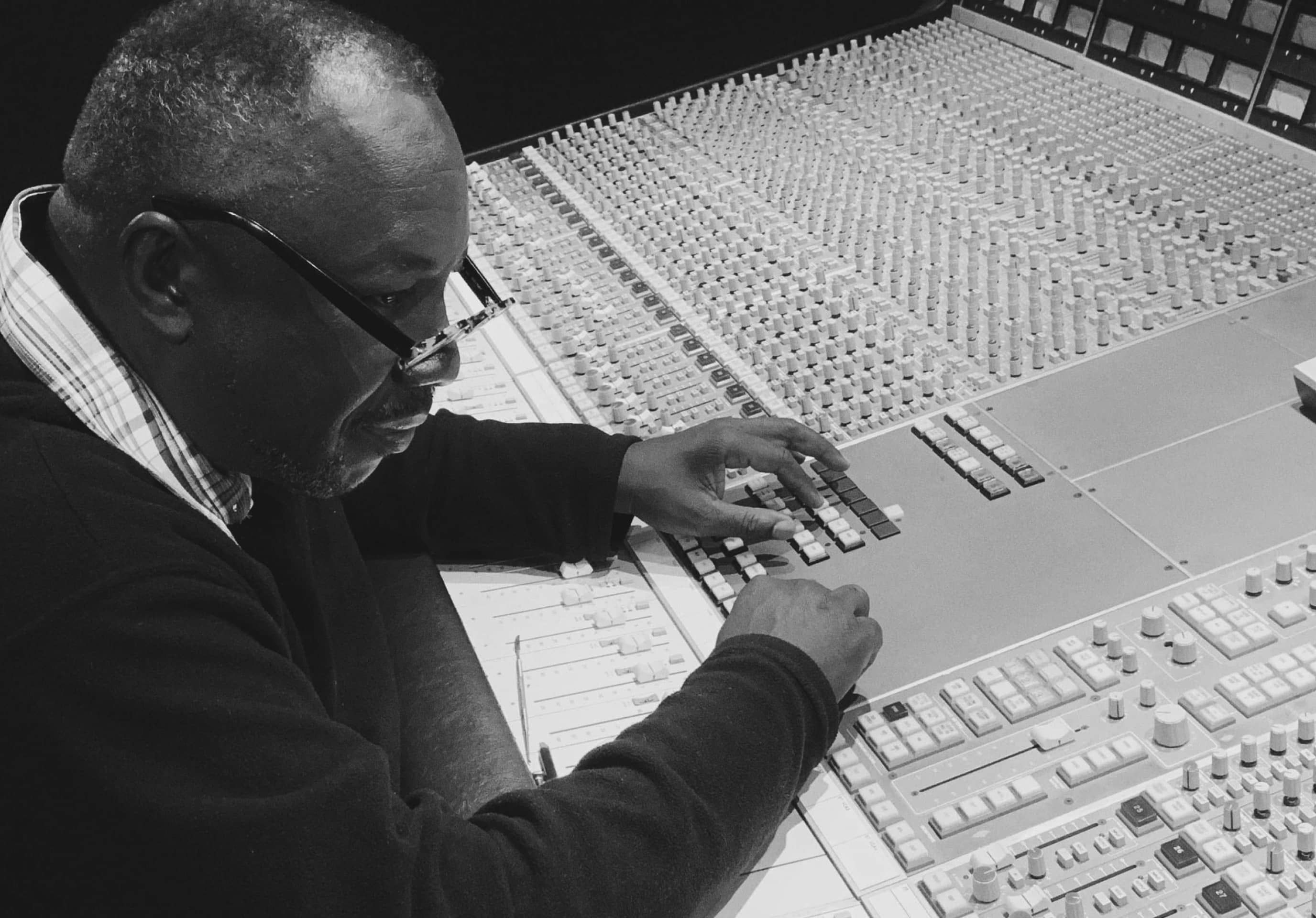 Anything we'd want to get, I would work on it and build it!
What does the word "analogue" mean to you?
Well, it's not so much what it means to me, it's what it is, I guess. Today, we could say that it is the opposite of digital – it is all about a signal that goes according to the amplitude modulation. So as you say "HELLO", it goes up and down. An analog recording captures a sine wave, that's what it is, as opposed to digital recordings where everything is recorded in blips instead of smooth curves.
You started by building stuff from scratch, like radios etc., so besides the technical signification of analogue; does it mean anything special to you?
The truth is that when I started, everything was analogue. In fact, the word "analogue" did not even come into play because it was just the only thing. We only began hearing about it when digital came to be. And yeah, I would build amplifiers, transmitters, reverb units etc., and everything would contain a basic signal. So you'd have the input and the output and then the phase could change: you could have something in phase, you could have something out of phase and that, basically, is what analogue is about. So you could build all kinds of things. From a simple amplifier, you could build phase filters, you could play with the phase signal, the phase shift. The sky is the limit, it's analogue!
So how did you start building radios and showing interest in this whole thing?
It all started when I was about five or six, maybe a bit older. In our house, back in the Caribbean, we only had, like, a light bulb and a radio. One day I asked my mom: "how does the light bulb work?" She said: "you see there's the filament, and there's gas in this bottle and it makes the filament go bright". I thought: "ah, magic!" Then I said: "Where is the man in the radio? I wanna see the man in the radio, I wanna go into the radio and see the man!" She said that there was no man so I looked at the back of the radio and found some wires instead. So I went to the library, like my mom recommended, and I started to read up all about how radios work, and then I built my own. I went on to build amplifiers – class A, class B amplifiers, mixing desks and all sorts of things. I ended up building a studio. This is how I started, by building devices. Anything we'd want to get, I would work on it and build it!
The Beginning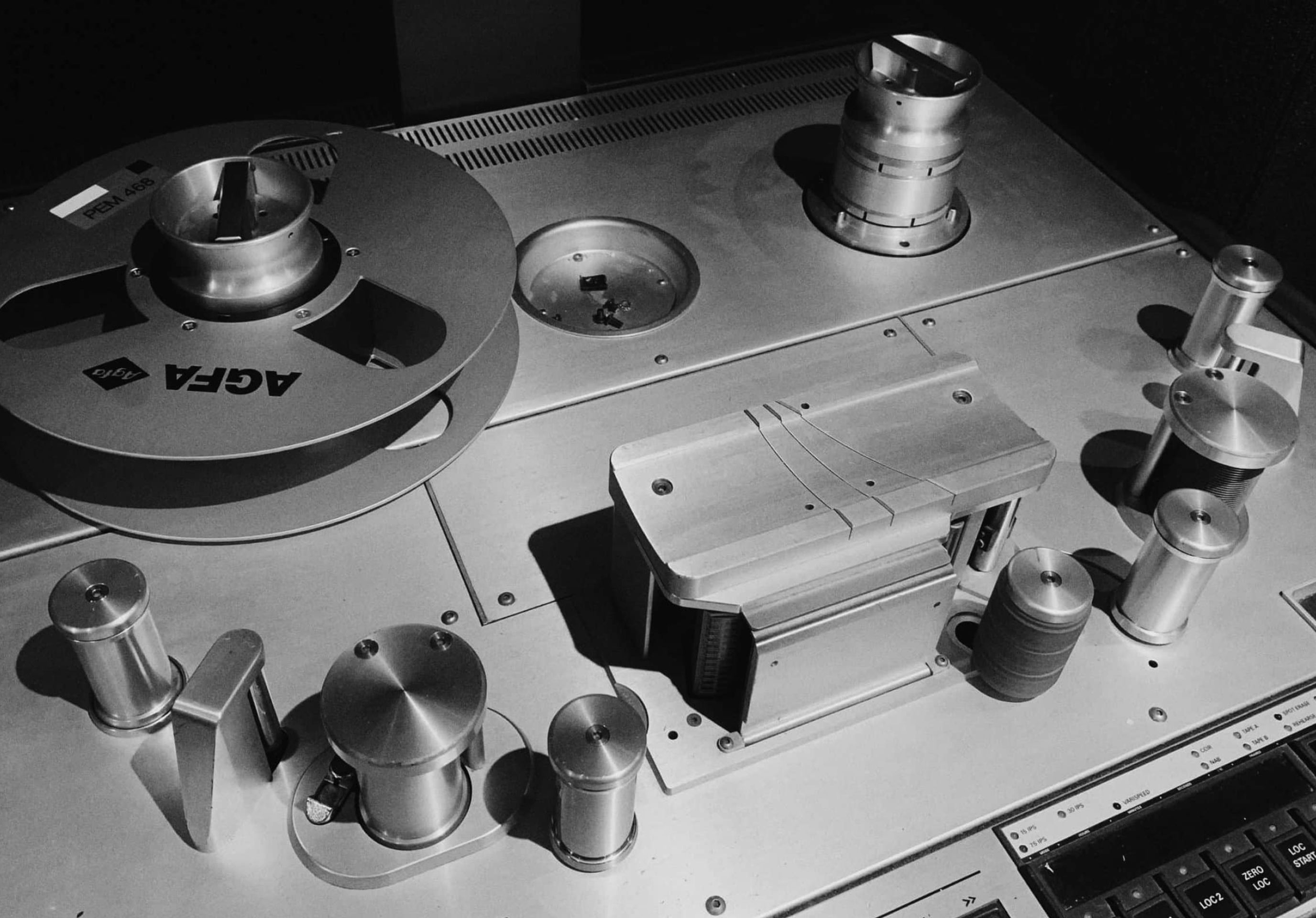 I still use tape machines and analog equipment. I keep up, though I don't use everything that's new. I will take things I judge to be good and leave the rest.
What were your musical influences when you started in the music industry as studio engineer?
Things like Motown, a lot of the early dub stuff later on: King Tubby, Treasure Isle, Philadelphia music, etc. All soul music, good reggae music, like Coxsone Dodd, etc.
The sound technician became an artist with the beginnings of dub, with King Tubby and all, correct?
Absolutely. Prior to that, technicians would sit in the studio or in a radio station, and never leave any trace that they had worked on a track. They were supposed to be anonymous. Dub came and reversed the rules. Say, "Okay, this girl is a technician. I can tell that she's worked on this track, because she always does this or that." Dub emerged with those rules. You'd instantly guess that someone like Mikey Dread would feature on a radio program as a technician because even before he became a DJ, there were certain specific things that he would do on a track. He would add reverb to the DJ's voice and stuff like that. He would really transform some jingles and people would think: "Shit! This technician is bad, man!" But I loved it. He went on to become a presenter and a producer in his own right. Yeah, a lot of people forget about Mikey Dread, and they shouldn't. He's a very important player in the field of radio, modern radio presenting, and DJ music. A very important person, not to be underrated at all.
So dub put the technician at the center of creation and made the technician a full-fledged artist with his own signature. How would you describe Mad Professor's signature? John Peel once said that despite all the weird treatments on your albums, you sounded rather sane when he talked to you on the phone. Could it be the Mad Professor signature? Madness under control?
One has to listen to different albums before recognizing certain traits. It's for the listener to check and describe the signature. I don't need to describe it myself. I'm too implicated to give you an accurate answer. But it's true I tend to push effects to the limits a lot of the time [laughter].
When you started in your own studio, were you a technician or rather a creative technician/artist? When the bands came in to record, were they happy to let you bring something to the music?
When I started, everybody had their specific roles, really. As a technician you were a technician, you wouldn't really mess with being a musician. You would get the best musicians in town, but you, yourself, you wouldn't play. You had to know your place. Things have moved on from that a lot since. Now you have guys who play everything on the tune and everybody thinks it's great. But back then if you were a singer, you weren't a songwriter. We'd get you a songwriter, a technician, a producer, musicians, etc. Everybody played according to that rule.
What about the gear you were into in the beginning?
Not much different from here. In my first studio, I had a mixing desk that I built and Tascam four-track machine – just a basic four-track, analog. As for the effects, I had a tape machine, an old ReVox G-36 I used as a delay, and I built my own reverb. That was it. At that time, it was very expensive and most people did not know where to find it. Now they still don't know where to find it [laughter] and it's still very expensive, so I value everything. There's no shop selling them now. You cannot go into a shop and buy any of these, it's impossible.
About Music Creation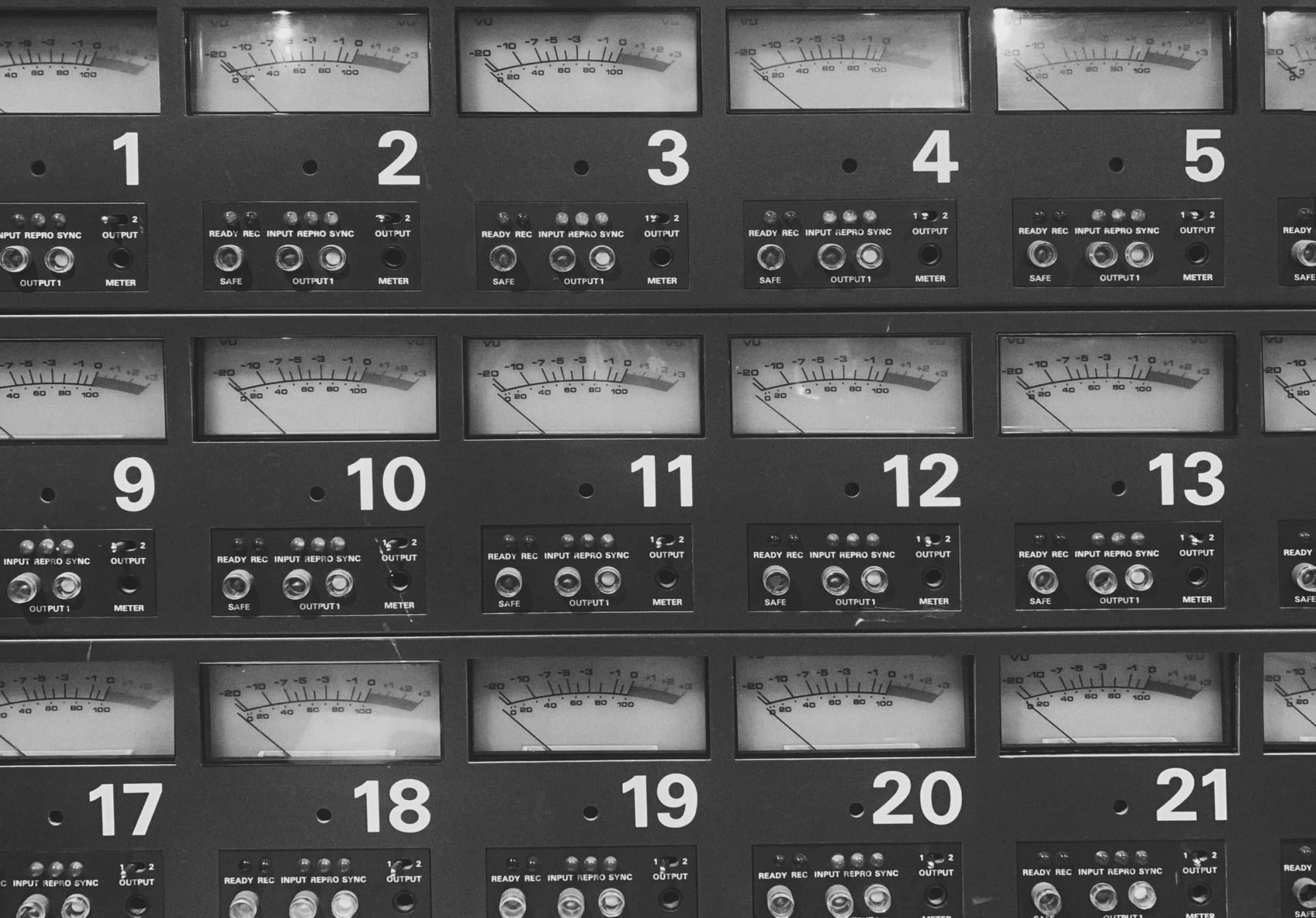 But fair is fair and music is good in the fairest place, that's why the imitators cover them.
You've released albums since the late '70s – how much have you embraced digital recording? How would you describe the main difference between analog and digital?
My style is my style, I'm still somehow affected by current trends, but I don't necessarily follow them. I stay in touch with what's going on but I don't necessarily follow that style. I still use tape machines and analog equipment. I keep up, though I don't use everything that's new. I will take things I judge to be good and leave the rest. We've got some digital equipment – my son tends to do a lot more things digitally, but I don't. I guess the main difference is that analog is somewhat of a warmer sound. Digital is very good for moving things around. I can record with a guy in Spain or in Canada, and send it to you by email instantly. Analog recordings would need to go through the post office [laughter] as it would be on tape. You can download digital material instantly. It doesn't quite sound the same, but it definitely has an advantage if you need to record things quickly.
So let's talk about your music a little bit. I feel like you work in series: you did the Dub Me Crazy series, then the Black Liberation series. So could you please tell us a bit about the concepts behind those and about the way you work?
Well I think Dub Me Crazy was a series that showed the far-reaching possibilities of dub in terms of effects. We would just show how crazy the effects could get, and how much you could use creativity to stimulate the mind and to stimulate the listener. Say, I would have something going on and suddenly it would go [mumbles indiscernibly on purpose] and then suddenly "BOOM!" again and then drop into the next track and "AAAH!" reverse, echo, reverse reverse…
An extreme way to push the limits of the machines…
Yeah, well the whole thing is that it's going to keep you, the listener, tuned in, because you don't know what's coming next. It's like taking you to the edge of a cliff – on the edge of falling.
And about the Black Liberation series?
That was more of a political Black awareness thing. We felt that dub music had that type of mood. It's like soundtrack music when it comes to Black people and Nelson Mandela and so on and I thought "hey man, let's do this series", to just let people see the positive side of Black awareness when it comes to music.
What about now? Do you think you could start a Black Liberation series again with the whole Black Lives Matter movement and all the shit that's going on at the moment.
There seems to be a lot of shit, right? You get the impression that artists are getting a bit pissed off in the media and stuff like that. So there is always a need for that, though at this stage I don't have anything like that in mind. But it's never too far away. Ariwa is a very Black-aware record company. That's our underlined theme.
Among the numerous records you've produced, there are two Ranking Ann LP's – who was later labeled music's feminist DJ. It was quite a big thing back in the day to produce and record a female MC and work on topics that were an issue at that time and still are now. I mean there is a technical side of things in your recordings of course, but your music also always seems to have a social aspect about it.
You're absolutely right. That stuff with Ranking Ann was very, you could say, "left of reggae". Reggae normally is left of music, and this was left of reggae, because we talked about topics most people would rather not talk about. The fact that some of those things are still relevant today shows that it's still necessary to talk about them. People are still crying out about racism, unfairness and women now too, with the Me Too movement. A lot of men were really taking the piss. A lot of men were using their position to exploit women sexually, in a very chauvinistic way. And in fact most of it is yet to be revealed. Back then, the fact that people use their positions to exploit people racially and sexually was totally swept under the carpet! And it's not fair. It all shows that it was absolutely necessary to do the records we did back in the early '80s. They had to be heard.
Ranking Ann had these lyrics. But no one would talk about a female MC, and certainly not play her stuff. The BBC wouldn't play it. They all thought it was too extreme. Three, four years later, they all wanted to, but definitely not in '81 or '82. None of the records we sent were played. Just look at the tracklist of A Slice of English Toast, or Something Fishy Going On: Liberated Woman, Immigration Plan… It was also the start of a concept that has worked up to now: vocals and dub. So instead of having a typical ten or twelve track album, we'd put out a short album, six or seven tracks with vocals and dub, sub dubs. And I think it works well because sometimes a singer or a DJ could be "blablablabla" and he just wanna break, you know?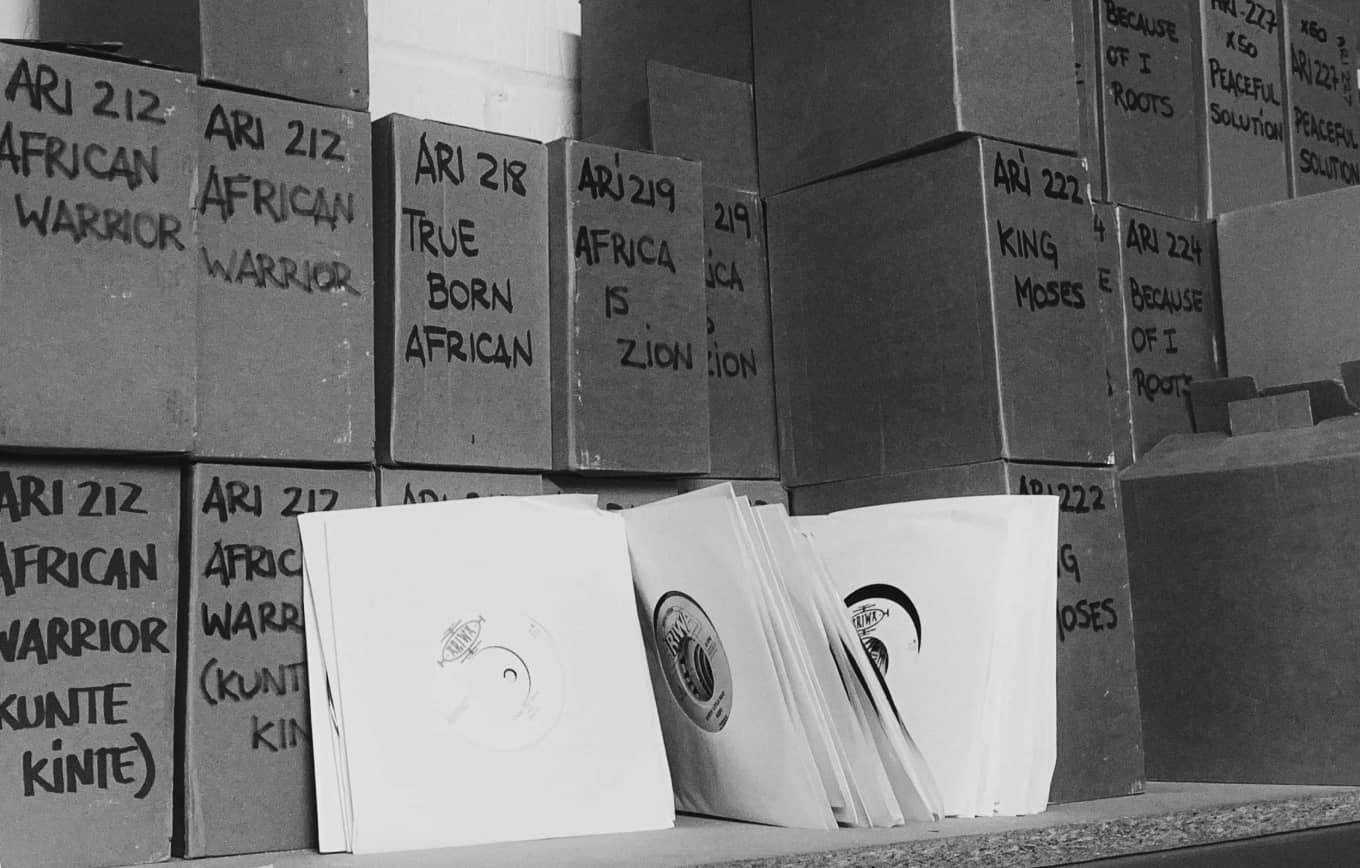 In the early '90s dub started to become more mainstream, you did remixes for acts like Sade and Massive Attack. Could you talk about it? How was the transition like? Why did those people come to you?
I'm not too sure why they came to me, you would have to ask them [laughter]. I was just doing my own thing in my little studio. I was already in this building in the '90s, since the end of '86. We were making our records with local artists. People noticed and came to me. Why they chose me rather than other people? I don't know. But they did and we made some great records. A lot of mainstream artists came, like The Orb, etc. I assume that they were looking for something exciting to make their songs more accessible. They probably thought: "yeah, let's have someone mix and remix the records dubby". I guess in the early '90s there weren't that many people who made dub and understood it. Maybe my name came up often. "Let's go to South London, let's find Mad Professor, he'll do something", I guess I did.
Since dub was more to be found in Jamaica back then, right?
Dub was in Jamaica until the late '70s. In the '70s Jamaica got bored with dub. They wouldn't make dubs. Then, the whole thing shifted to London. I think the biggest reggae scene in the world stayed in England for many years. Even in the '60s and '70s, when all those hits were being made by even Bob Marley, etc. London was the engine that drove the reggae business. I don't think it ever got all the credit it deserved for this. The mainstream media wasn't really behind it, but London had an amount of clubs and labels that went with reggae, it really should have been given more credit. Every Jamaican producer who made hits had to come to London. The likes of Lee Perry, Bunny Lee, The Observers – all of them came to find someone who could work with them and distribute their product, from London to the rest of the world.
After more mainstream artists were remixed, dub gained more visibility. Some people probably had no idea that there was something else besides Bob Marley, I guess.
Absolutely. We were the other side, we were the underground going into the mainstream. It took a long time, and the thing about exploitation is that sometimes people don't complain enough. A lot of the time, if you don't complain everybody thinks it's alright. A lot of reggae artists don't complain, they just think: "oh, nice, the Clash like our music, the Beatles like reggae", but they won't think, "yeah, why would these guys make a worldwide hit, and I couldn't". This is the genuine music and instead of complaining, they praise the imitators. They're so grateful and honored that the imitators cover their music. But fair is fair and music is good in the fairest place, that's why the imitators cover them.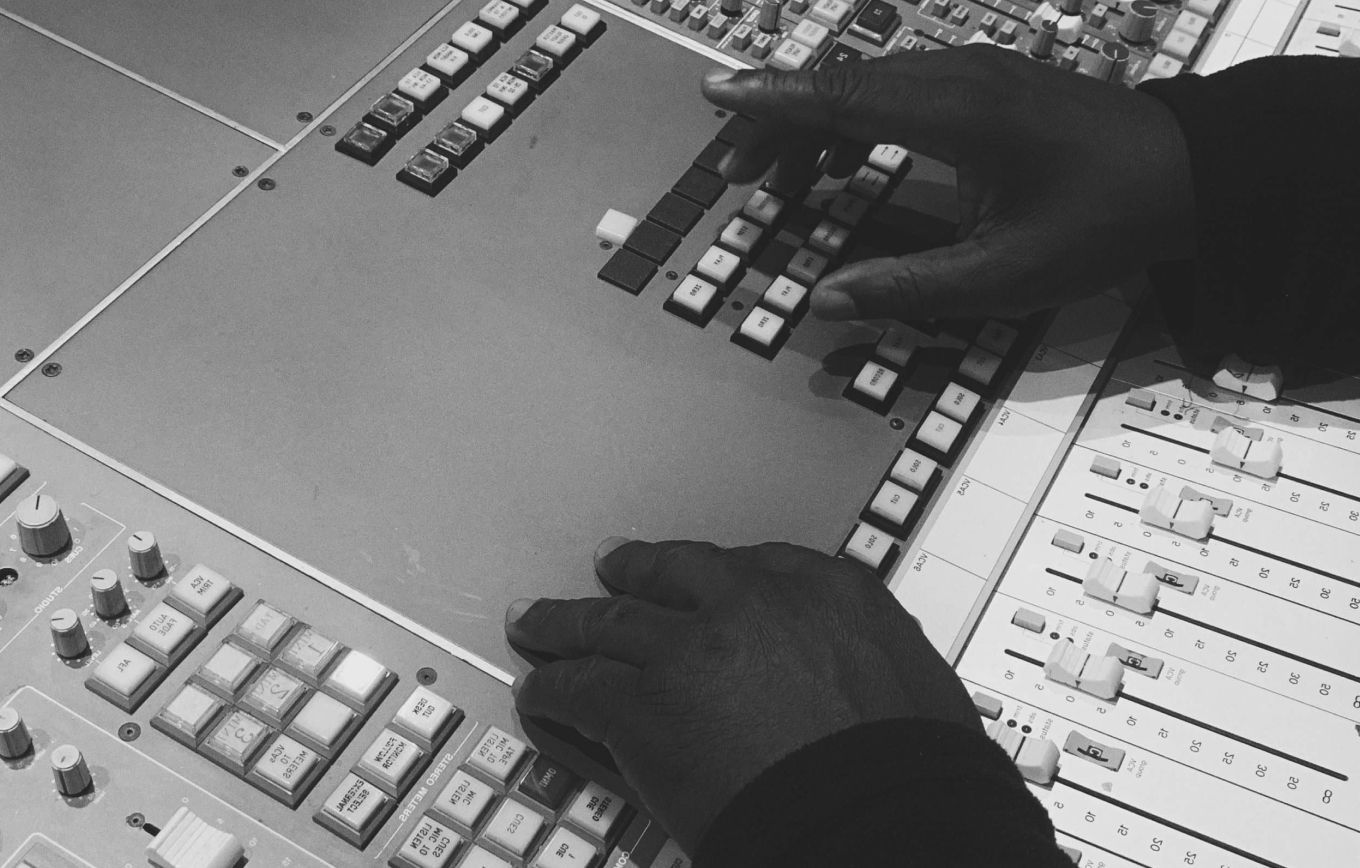 How has working on other people's sound and music impacted your own creative output? What did you learn? What do you think the artists and bands coming to your studio expect from you?
In terms of production, the English standards are usually pretty high. It's interesting to see what microphone or what reverb was used on a given track. So, mixing a track for a major label kind of helps you learn about the state of the art techniques, studios and technology. As for the artists and the bands coming at Ariwa, they expect the best high-end audio recordings. They expect no less than the best.
What about today? You're working with your sons now. Are you learning from them? What do you expect from this new generation of dub producers?
I always learn from younger people. They have a different approach; they understand things technically, which is good. They understand the digital world more than I do. They can see things quicker. A lot of the time when you're talking to the rest of the world, you're talking digitally. You need that kind of vibration. They can convert things very much in a way that I can't. They understand Pro Tools, Logic and things like that. In music, you need to have three things: the technical side, the musical side and the business side. Nothing will happen unless you have these three things at the forefront of what you do. So we have to wait and see how much of those three elements are contained within the new generation.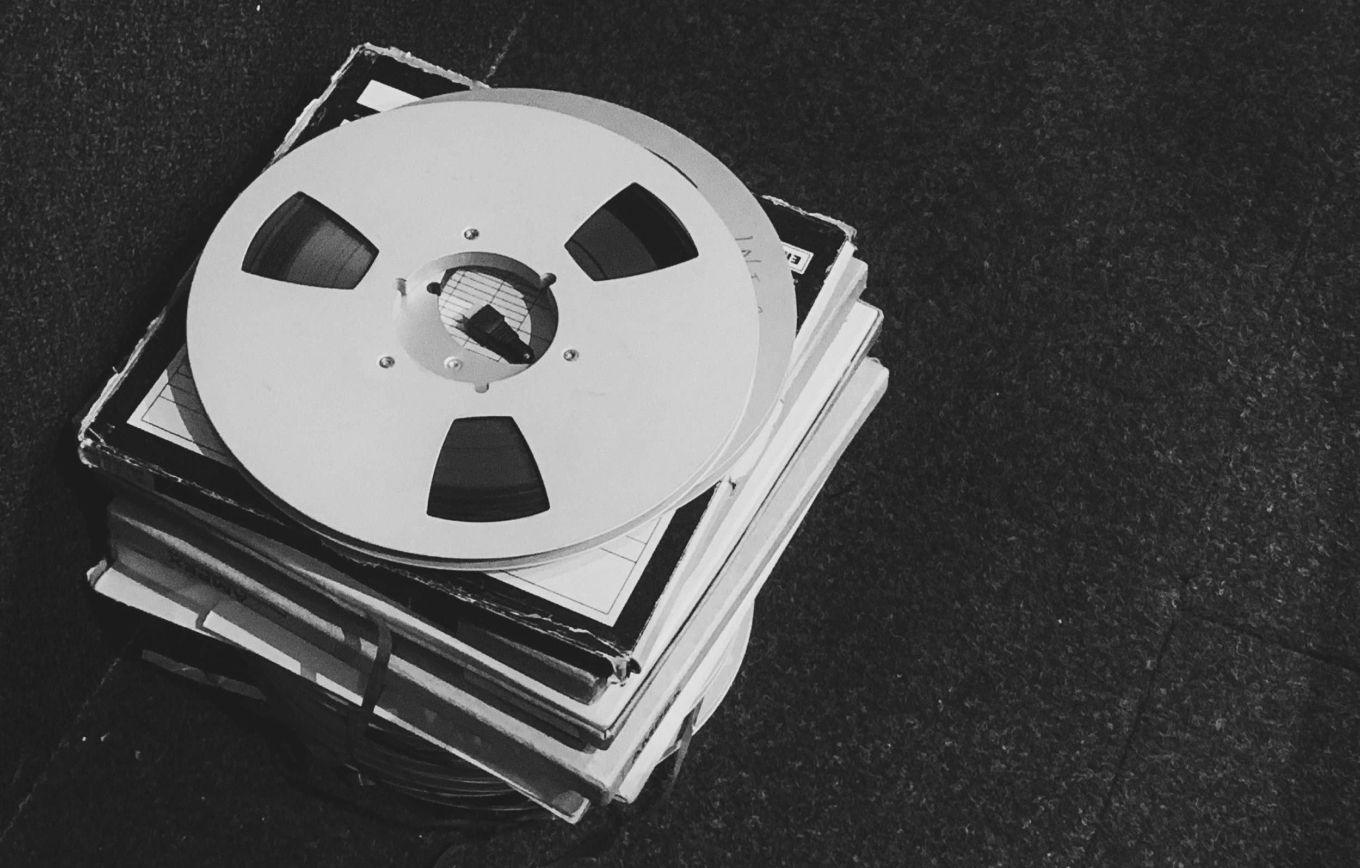 With all the new technology, do you think the way of doing things has changed a lot?
Not for me, if you look at this studio, it's the same kind of studio you would have seen 30 years ago. This room in particular. We have a couple of other rooms where it's probably more computer-related but you know…
We've talked about your work as a producer but you also DJ. Do you collect records, do you take the time to enjoy music just for your own pleasure?
Well when I started, there was only vinyl. So I did not really have a choice. I would buy and collect the music I liked. I wouldn't collect music for music's sake. I spent years collecting records from my favorite labels, my favorite artists, favorite producers. Motown, Treasure Isle, Channel One… And up to now, if I see something from those labels that I haven't got already, I just go and get it, you know? But I'm not so active in collecting anymore. I've got a lot of records, but there's a big pile of them that I still haven't played yet. I do plan on playing them and transferring them to my computer one day.
So what are your plans for this year? What's next for Mad Professor and Ariwa?
I'll just carry on building up the label and putting out records. The next thing we've got is a reggae tribute to Aretha Franklin. We have maybe six or seven songs from Aretha done reggae style and dub style, and that's gonna be one of the first releases next year!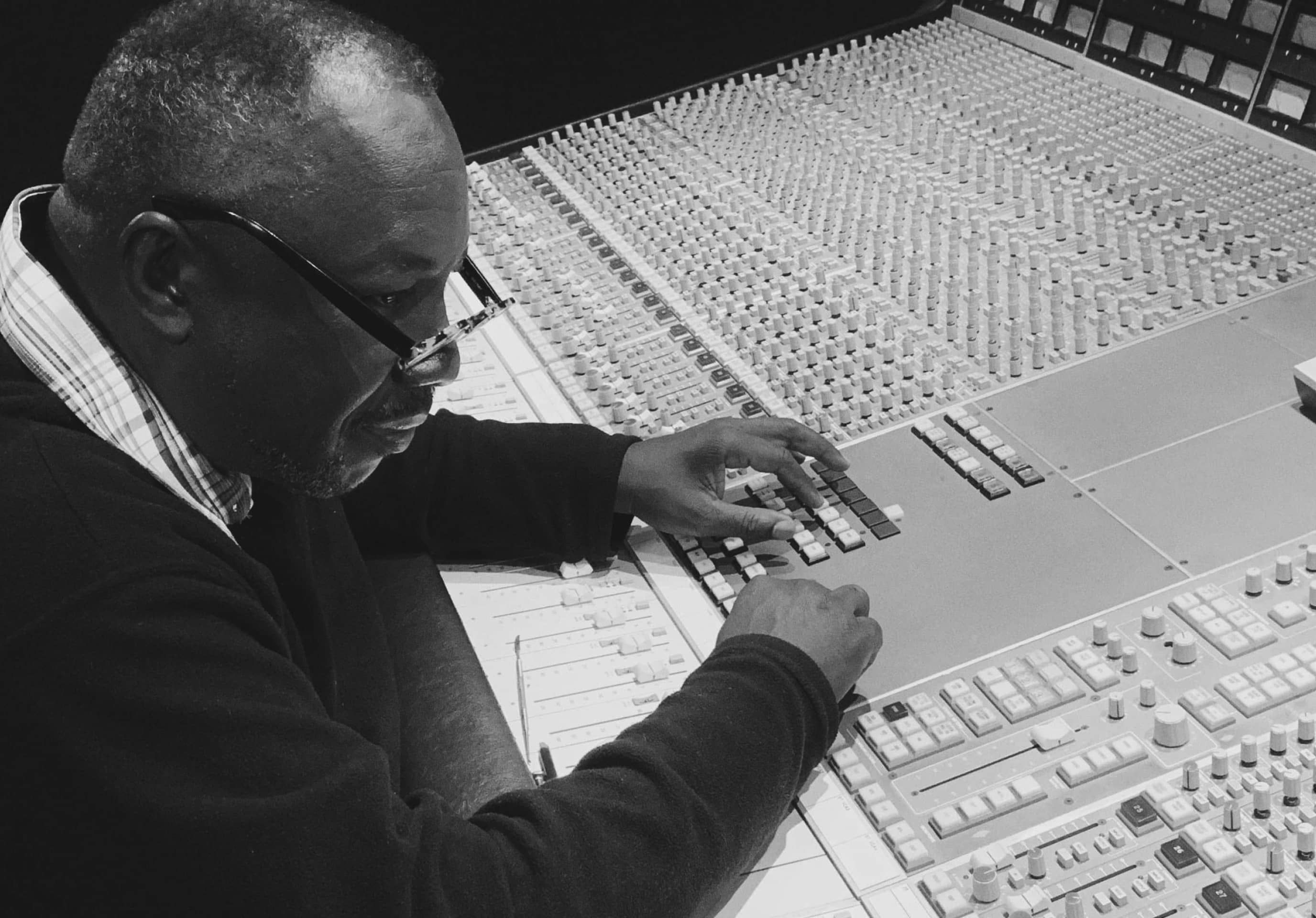 Interview & Text: Hélène Peruzzaro
Photography: Diamond Mine
Next Voice
What does "Analogue" Mean to You?
Leon Michels
"Analogue is a process more than anything else."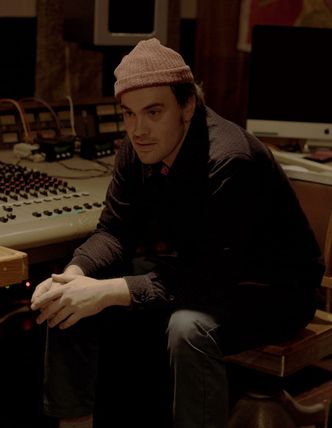 Multi-instrumentalist and band leader of El Michels Affair. Prolific producer, writer, arranger, and session musician in New York since the late 1990s.