What does "Analogue" Mean to You?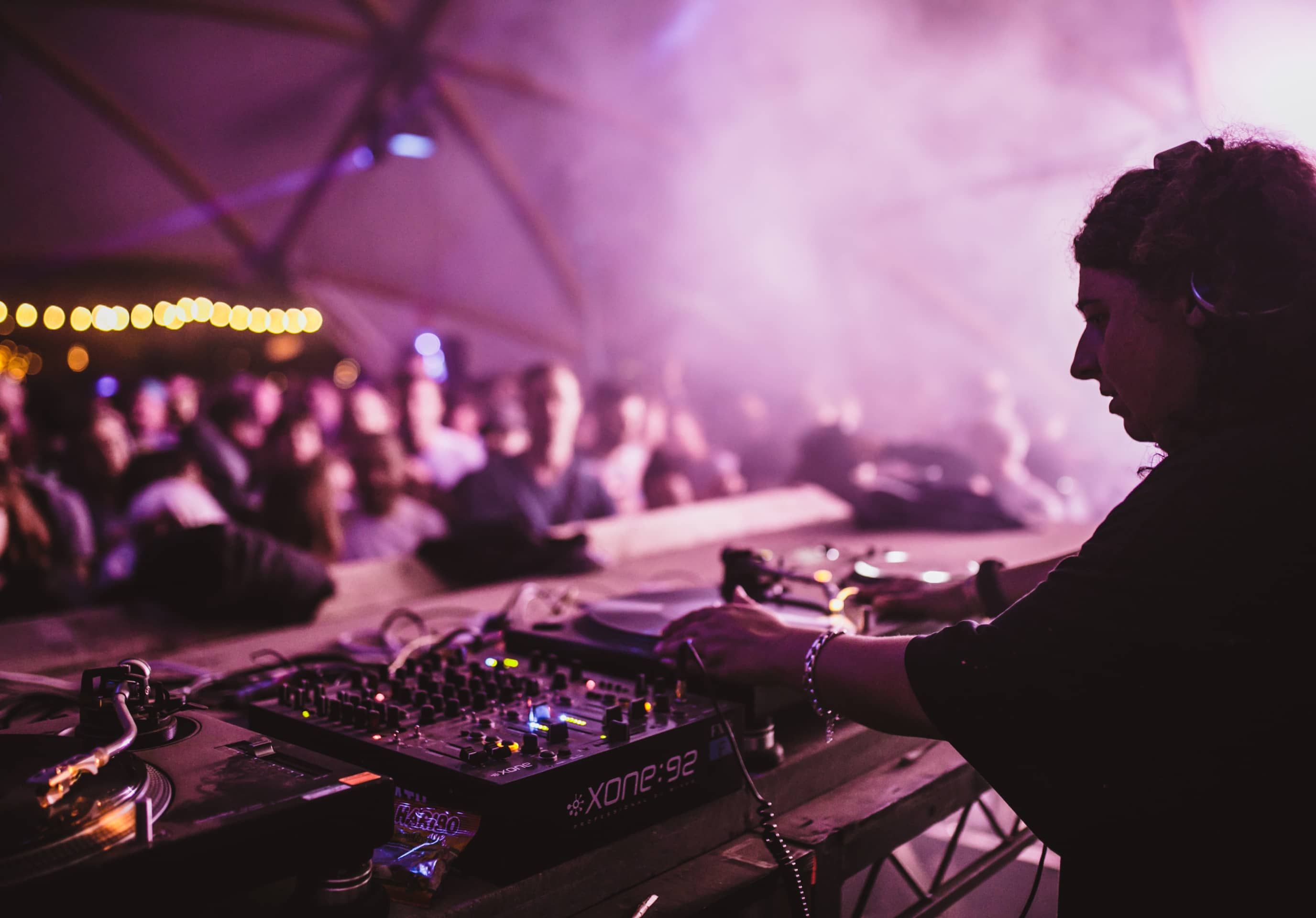 Profile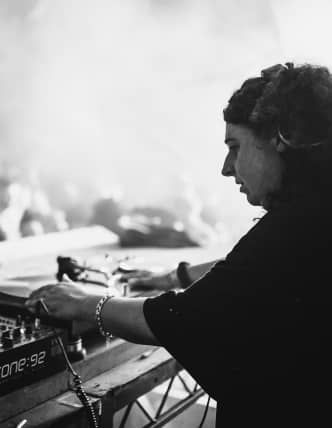 Jane Fitz
A DJ for over 20 years, Jane Fitz is a resident at London's Pickle Factory; at Night Moves, the party she co-runs with Jade Seatle, and legendary UK festival Freerotation, for which she was nominated for a DJ Mag Best of British award.
Jane Fitz has spent her life listening. "All my best memories are connected to music and listening to records," she tells me, over the phone from her London home. "It's my past, my history, my childhood." As a promoter and DJ, she first came to prominence as the mind behind roving rave Peg, a series of multi-location parties which came to an end after ten years in 2009. She then went on to form Night Moves in 2012, a series she still co-runs with her friend Jade Seatle, built on providing a clubbing experience without the distractions – whether that meant unannounced guest DJs, or set times changing throughout the night. Yet, with all that experience behind her, it still feels like Jane Fitz is only just getting started. She's now best known as a resident at the intimate non-for-profit festival Freerotation, as well as hosting her regular slot on Rinse FM. As a resident at London's Pickle Factory, Jane has found a base in the capital from which to build something new, playing four times a year alongside friends and special guests. As her profile has enjoyed a surge in recent years, she's been touring more than ever as well, taking her unmistakable record collection to bigger audiences than ever before.

And unmistakable is the word. Her selection evades easy categorisation but it's an instantly recognisable sound, shifting seamlessly between dubby techno, deep house, ambient, acid and everything in between. She's a DJ that tests dancefloors, prodding at their sides trying to provoke new, spontaneous reactions from them. We spoke about analogue, re-embracing escapism, and how feeling your way through the dark is the best way to discover club culture.
Analugue is...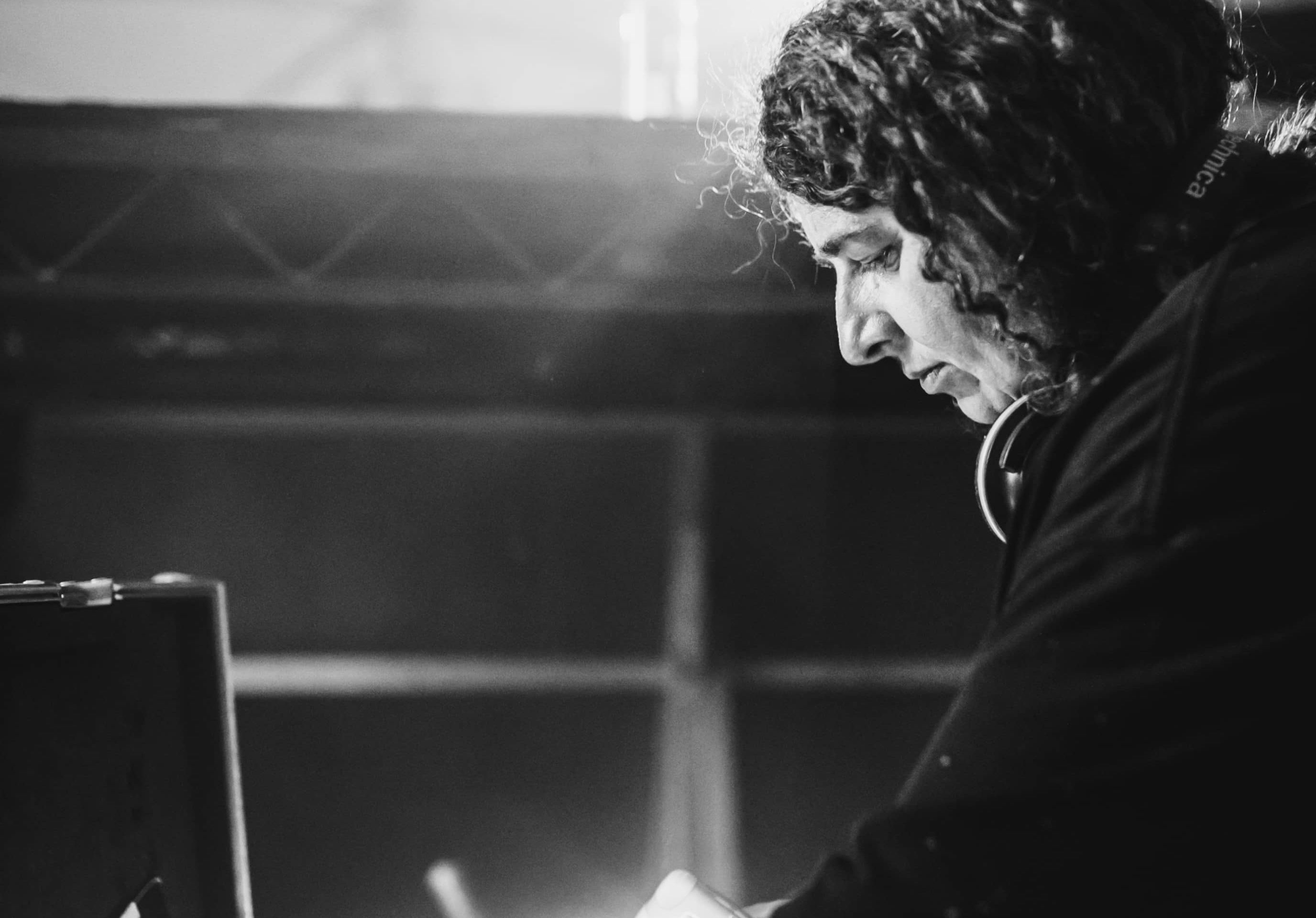 All my best memories are connected to music and listening to records.
What does the word analogue mean to you?
I think for me, analogue is something you can feel. I've always said, if asked how I pick my music, that I pick it from my stomach and then from my ears, and lastly from my brain. I have to have some kind of emotional or physical engagement with a record for me to want to own it. That's another thing about analogue: to me it's something tangible. It's not an idea. It's a process and an end result.
The Beginning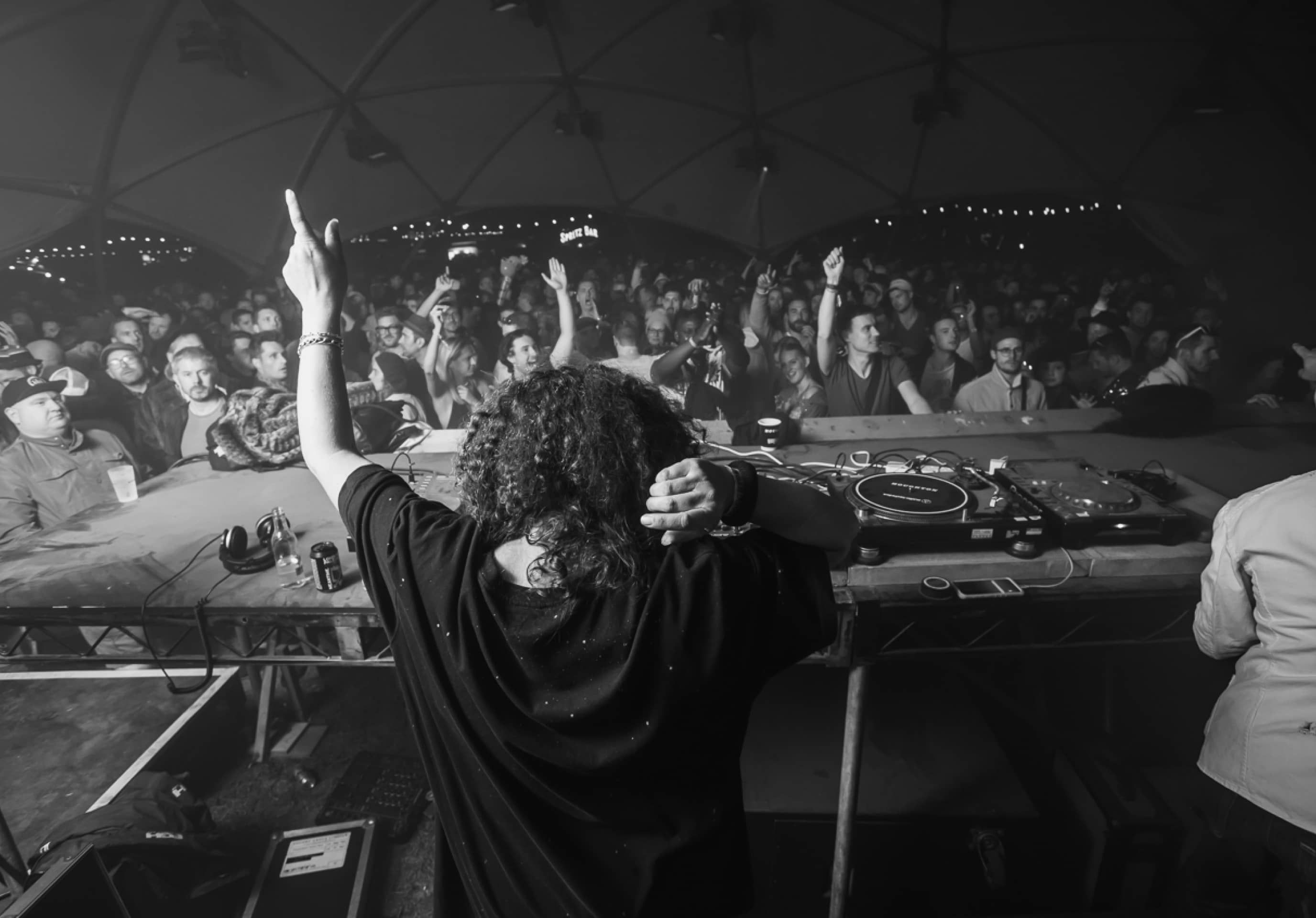 Music was everywhere when I was growing up, and it was normalised.
How well do you remember buying your first records?
I bought my first record when I was ten. That would have been 1982. The shop was called Simon's, in Barking. It was a crazy shop actually. Place you'd go in and buy your saucepans and cleaning products. Then in the corner, and I'll never forget it, there was this concession that was a little record store. That was in the days when there were record stores everywhere. Boots had a record counter, WH Smiths had a record counter. Music was everywhere when I was growing up, and it was normalised. It was universal.
When did you start to build your own collection?
I gave a show and tell talk at school when I was probably about 11 years old. I remember doing it, and I probably had about 30/40 records by then. I remember talking about the development of the gramophone, record covers, various genres – that was my talk to my class. From the very beginning I had a record collection. I guess I relativised it because my brother had a collection.
I'm also transported back to my dad's music centre, as it was back then. Before the 1980s brought in Hi-Fi separates, everybody had music centres, which was an integrated record deck and cassette player. I was obsessed with it. My dad had a Sharp one. It had such a cool layout. Even the action on the faders was amazing. It was the first time I'd seen Dolby Noise Reduction, it had a very effective pause button so I could make my own tapes and compilations from the radio. Analogue is my history and my roots.
Have you carried on that tradition? Do you have a home listening set-up that's a focal point?
I have a couple. We have separates in the living room, which is literally one amp and one record deck. Then in my studio, which is in the garden, I have separates again. I've just moved into the house, and one of the first things I did was invest in a new CD player, a new digital radio… all the things you'd want.
Do you get to listen for pleasure much?
I don't get to listen for pleasure as much as I would like to. That's one of the sharp and disappointing ironies of my job. I generally end up flicking through records. But that is one of the reasons why we have a record deck in the living room. It's chairs and sofas. My house is open plan so the kitchen is there, and my wife has got her records in here as well. It's more of a joint activity. It's almost going back to the past, how people would sit around the gramophone.
When you were first throwing parties, did you have the resources to provide the standard of sound you wanted?
No absolutely not, but it's something you learn. I remember with Peg, over the years, developing relationships with a couple of sound companies and I would call on them for every party. I had bad experiences and good experiences. I would actually say that became a real obsession when we became Night Moves. It was really important to us: sound you can feel. For both myself and Jade. We went through a couple of sound companies before we found one we were really happy with, then with luck, our last venue had a Funktion One in there because the owner was friends with Tony from Funktion One. Now, when I do my Pickle Factory gigs, I bring my own engineer, George.
That's interesting, that you have your own engineer.
There's a confidence and a freedom that comes from working with the same people over and over again. We trust each-other. Whereas a lot of places you go into a club dry, you don't know the engineer, you don't know the system, you haven't had a chance, really, to see what it can do. Where the dead spots are, the sweets spots, how receptive the sound engineer is, or how sexist he possibly is.
Oh of course. Even though I've been in the game twenty-odd years professionally. I had it a couple of weeks ago in Germany. Played a gig at a club that was predominantly drum and bass and psytrance, and the engineer had probably been there since the club opened. It took me ages just to get basic things like the monitors turned up from his amp, rather than on my mixer. Literally had to battle for it. Then at the very end of my set he said, "oh wow you're a great DJ", and it's sort of like: well it would have maybe been better if you'd done what I'd asked you to do at the beginning of the set!
It seems like residencies are having a modest resurgence at the moment. Why are they important?
You've caught me at an interesting time. We had a chat about continuing my residency into a third year, and one of my suggestions to the Pickle Factory was that actually I'd like to play more rather than less. For me a residency needs to be more than four times a year. How else are you going to build up a rapport with your crowd?
I was trying to think of any residencies that were long-lasting in London, it made me really sad that there were hardly any. For me, all the best clubs have some kind of a connection with the people who made them the best clubs. You can't think of the Garage without Levan, you couldn't think of Loft without Mancuso, now you couldn't think of Fabric without Craig or Terry. Even something like Gaz's Rockin Blues you couldn't think of without Gaz. You shouldn't be able to tear a club from its resident. They should be inextricably linked.
About Music Creation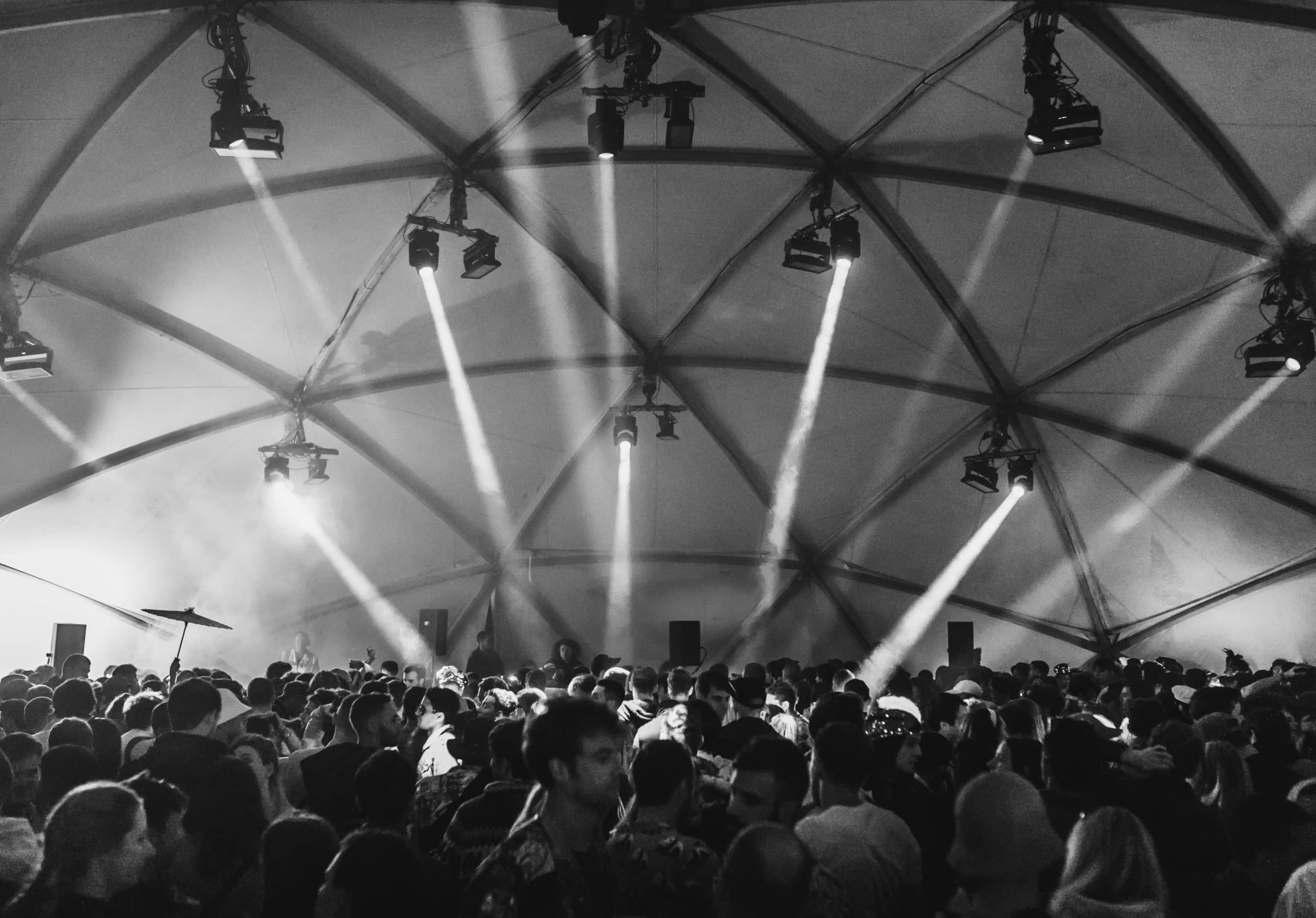 I've never seen so much energy in the past ten years as I am now, never seen so much enthusiasm for records as I have now.
What's been your relationship with music production?
I've been doing it, on and off, since 2000. You would never know that from my output. I've never prioritised it, and I think one of the reasons for that is that as a DJ, you either spend your money on records or you spend your money on gear. I didn't spend any money on synthesisers, I spent it on records. These days I've got a few pieces. It is something I'm exploring, but it's not my passion, at the minute. My wife is determined for it to be my passion. She thinks I've reached my limit of what I can achieve through DJing, and in some ways that's true. I have got the time and the space now, so I'm going to spend this autumn getting my head around some instruments. Not with any vision of doing anything for anyone other than me, or us.
Finally, as we're talking about analogue culture, do you think there is a danger in being to beholden to the history of club culture?
I've got a funny feeling about that to be honest. I'm someone who's got one foot in the past and one foot in the now, and I think it's fine to have reverence to the past. I think in some ways, it's a really good thing that a younger generation, whose parents might have been ravers, are taking the experiences they sucked up through osmosis from their parents, and thinking "maybe we did miss out?"
I've never seen so much energy in the past ten years as I am now, never seen so much enthusiasm for records as I have now. I think now we're getting to a post social media stage. We want to go back to warehouses, we want have forest parties, party in a field, find a new venue nobody's found.
That said I'm not going to be convinced they've found it until I see people dancing! That's what raves used to be like. You didn't look at the DJ, you didn't give a shit what anyone else was doing. You might have caught somebody's eyes and had a little dance with them, but in a generation where people think they're going to be filmed, you don't let go. If you want to learn something about the past learn about escapism, the escapism of a rave. I'm talking specifically about London here, because that's my hometown – I know for a fact there are people raving up in Manchester with pure abandon. If you want to learn a lesson from the past, learn about letting go.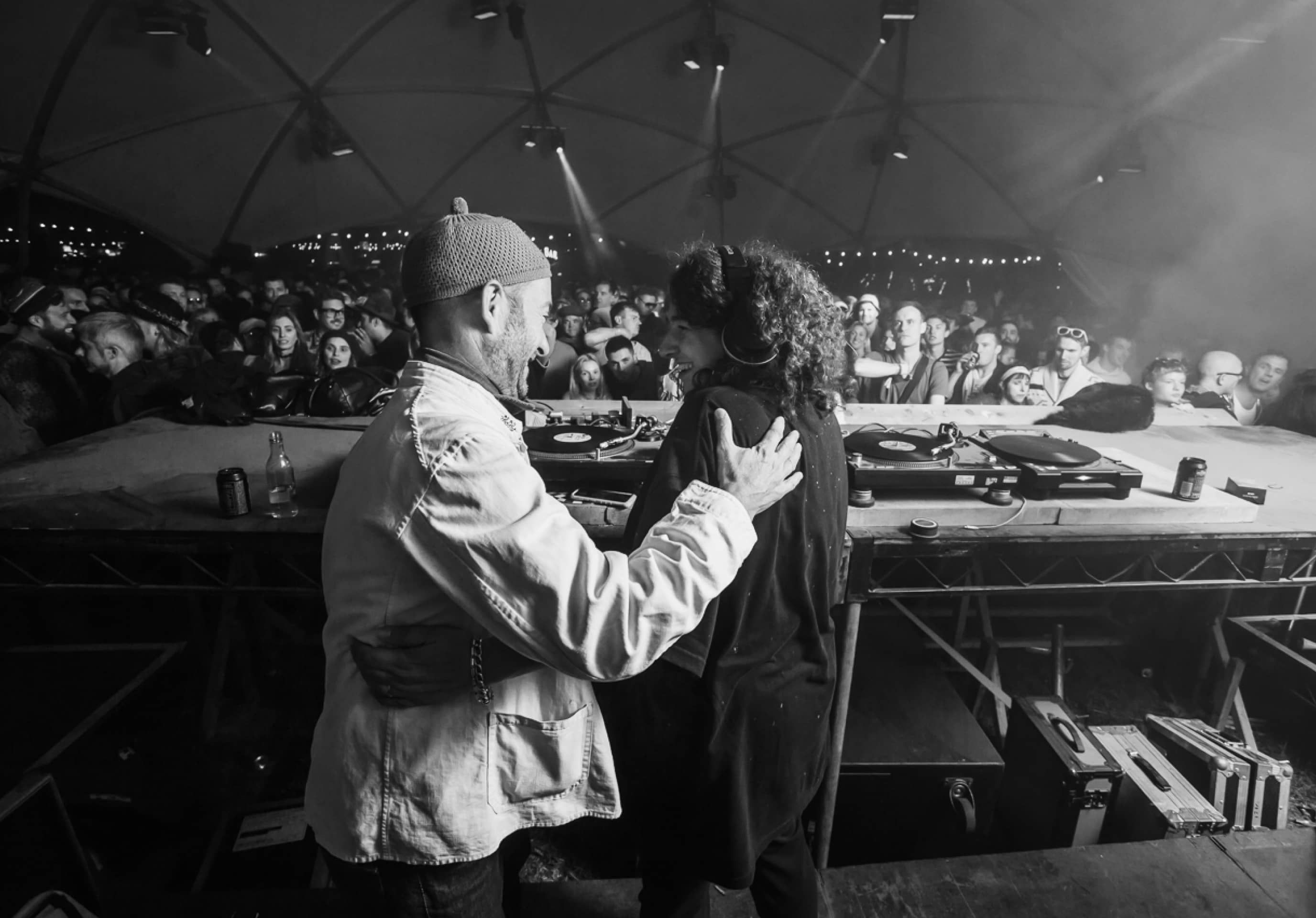 Words: Angus Harrison
Cover photo: Jake Davis for Here & Now
Next Voice
What does "Analogue" Mean to You?
Love Injection's Barbie Bertisch and Paul Raffaele
"I think of analogue as being something that has a tactile quality to it."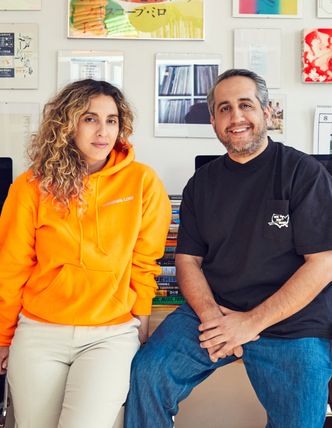 'Love Injection' is a labor-of-love, monthly print fanzine co-edited by Paul Raffaele and Barbie Bertisch.