What does "Analogue" Mean to You?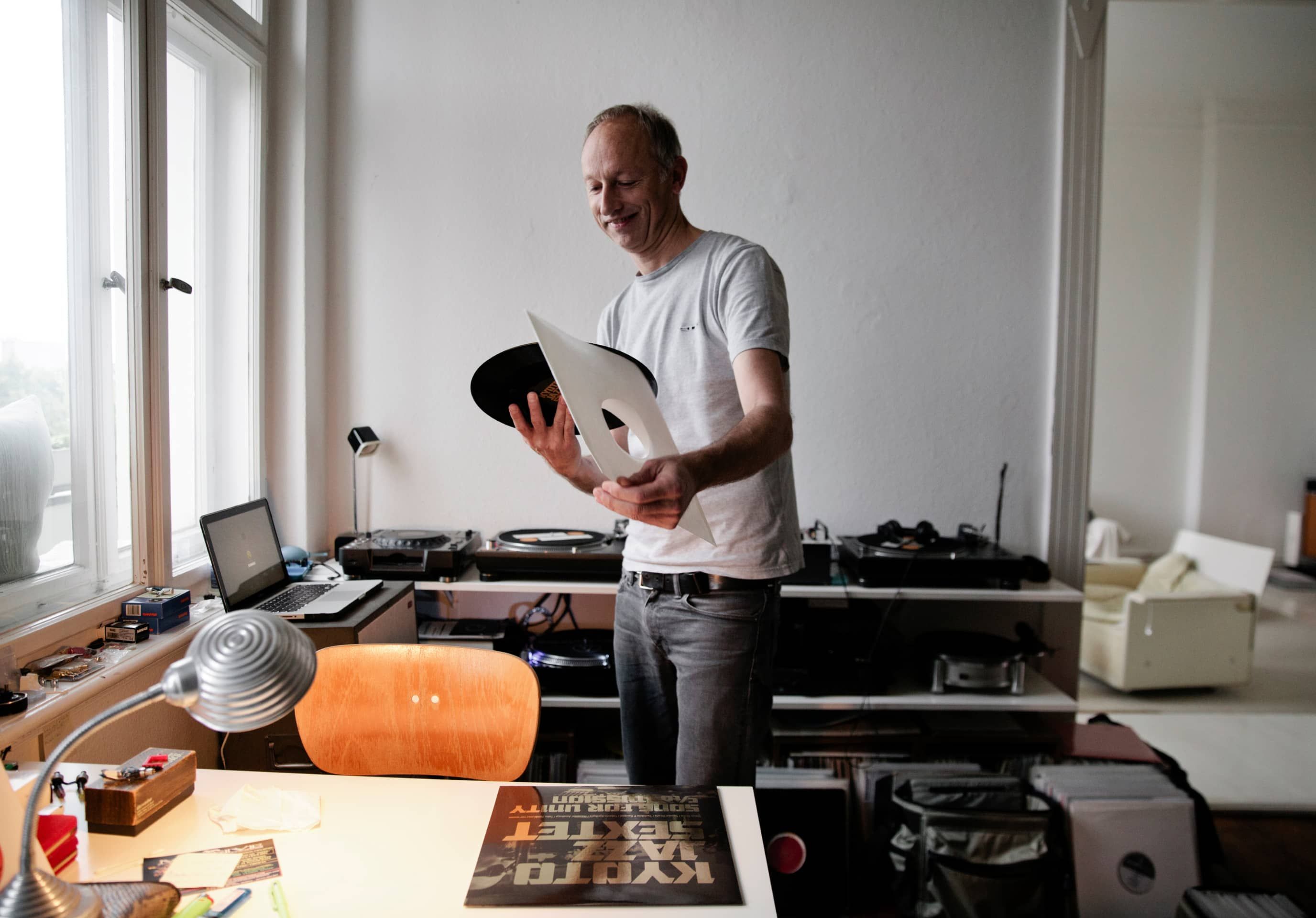 Profile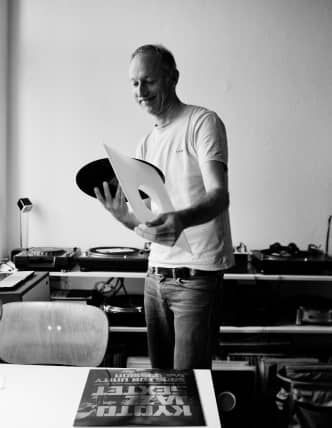 Claas Brieler
Based in Berlin. Original member of the legendary Jazzanova collective, and one of the mastermind of Sonar Kollektiv label which introduced talented artists such as Dixon, Âme, Ben Klock and many others. Also known as one of the hardest vinyl digger.
Claas Brieler has been digging for records in Berlin since he first arrived in the city from his native Hamburg in 1993. Even before his move, he had been collecting, having now amassed 15000 EPs, albums, singles and more since his early teens. Today, approaching 50, his enthusiasm for music remains unabated. A founding member of the city's Jazzanova collective, he was also one of the heads behind Solar Kollectiv, a label that somewhat defined Berlin in the nineties, and among the first outlets for many producers who have since become definitive in their own right; Dixon, Ame and Ben Klock all benefited from Brieler's encyclopaedic knowledge and undistilled enthusiasm. Brieler has a keen ear not only for raw talent and experimentation, but also, for the undefinable elements of soul and character that inform timeless music. Despite the breadth of his collection, Brieler is far from a completist, but you'd struggle to find another DJ with such eclectic taste.

Meeting to speak on a blazing hot day in Prenzlaeur Berg, Brieler is relentlessly affable and disarmingly honest. The same natural, almost naive curiosity imbued in his record collection sees our topics of conversation immediately snake everywhere from classic British comedy to the appeal of conspiracy theories, before we eventually begin our similarly open-minded and occasionally introspective interview.
Analugue is...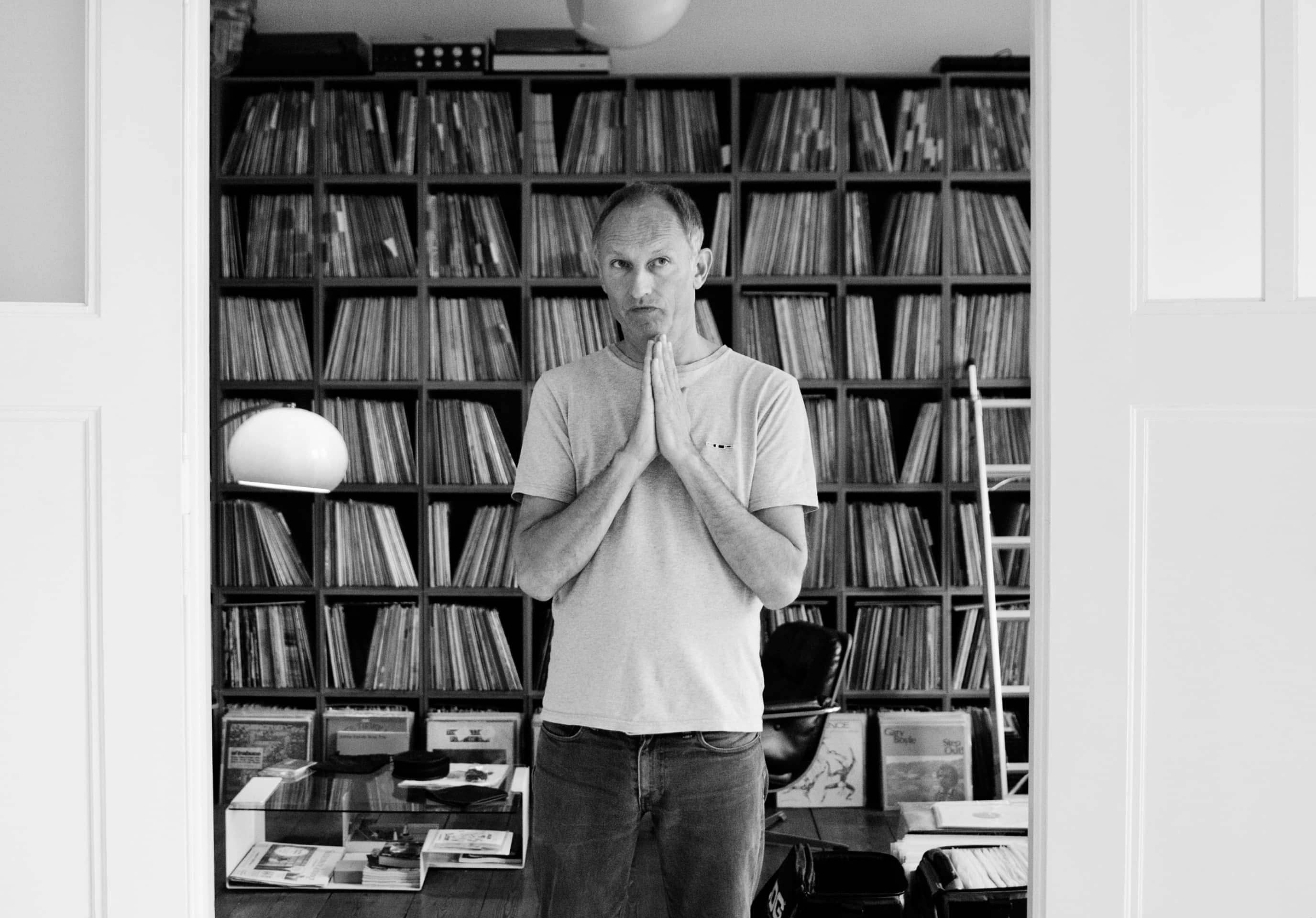 I had spoken-word records, like The Monster of Loch Ness.
So, as we always begin; what does analogue mean to you?
Somehow touchable… Repairable!
The Beginning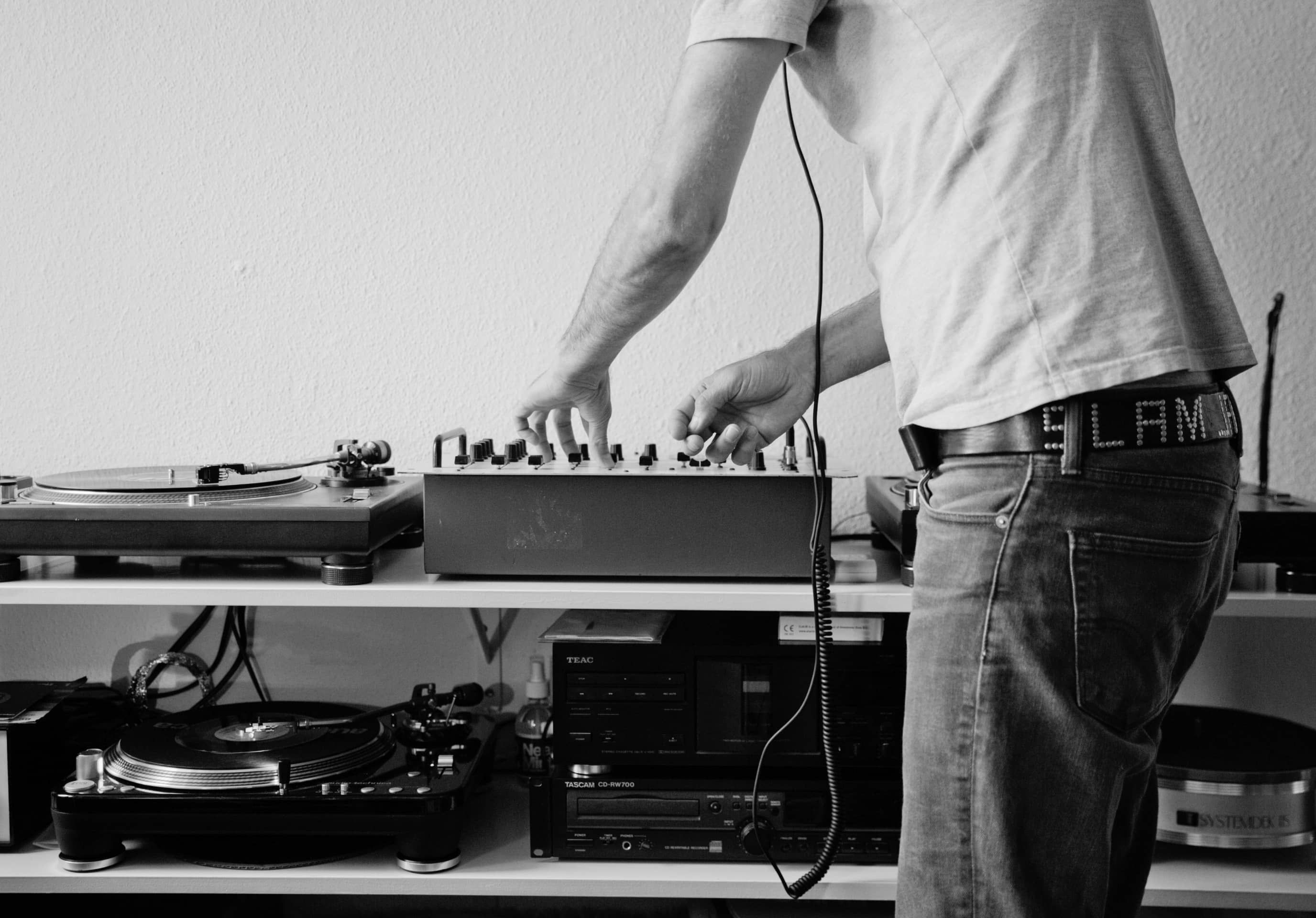 There were a huge amount of unknown records.
When you first started collecting music decades ago, vinyl was the primary format. Did you consider how much you enjoyed it as a medium, or was it all about the music?
There was no other format. There was tape, but if you were playing at a birthday party, for example, you would turn up with your two, three or five records. I had records at fourteen or fifteen, and cheap turntables. Turntables weren't for hi-fidelity, they were for use, and there were better ones and bad ones, cheap ones, and turntables for children! I had spoken-word records, like The Monster of Loch Ness.
I can see you have headphones in your phone for MP3s…
I don't use it, I don't have music on there. But that's just because I can't handle it. It's really because I want to learn to now, finally. But the access in the digital world is just great. I was on a boat with some friends on Sunday, and we were in the mood to recall certain tracks. And we could just listen to one after the other.
There's an archetype of the old vinyl dude, who's something of a snob about music that isn't on record.
But that existed before me, even! There was an old guy putting on a glove to play Blue Note jazz records. Because my time is more the second-hand and flea market scene, throughout the eighties and nineties. And records then, they weren't waste, but as the city changed, people would throw them out. There were just as many second hand record stores in the city as there were new. The flea markets were full, and little known compared today. And nobody was looking out for the record pressed in '85, they were looking for the one pressed in '65. But the knowledge wasn't like it is now, which is on another level. And now, any record that looks a bit more rare or special, it's instantly bought. But once, they were just sitting there.
Let's say, for example, in '88, you would come to a flea market, come to a fair or a store, and they would sell you the first Zappa, Beatles, even a bootleg Led Zeppelin, for thirty marks. And you'd be able to get the more obscure records for eight, seven marks. But the knowledge hadn't spread out like nowadays. There were a huge amount of unknown records.
About Music Creation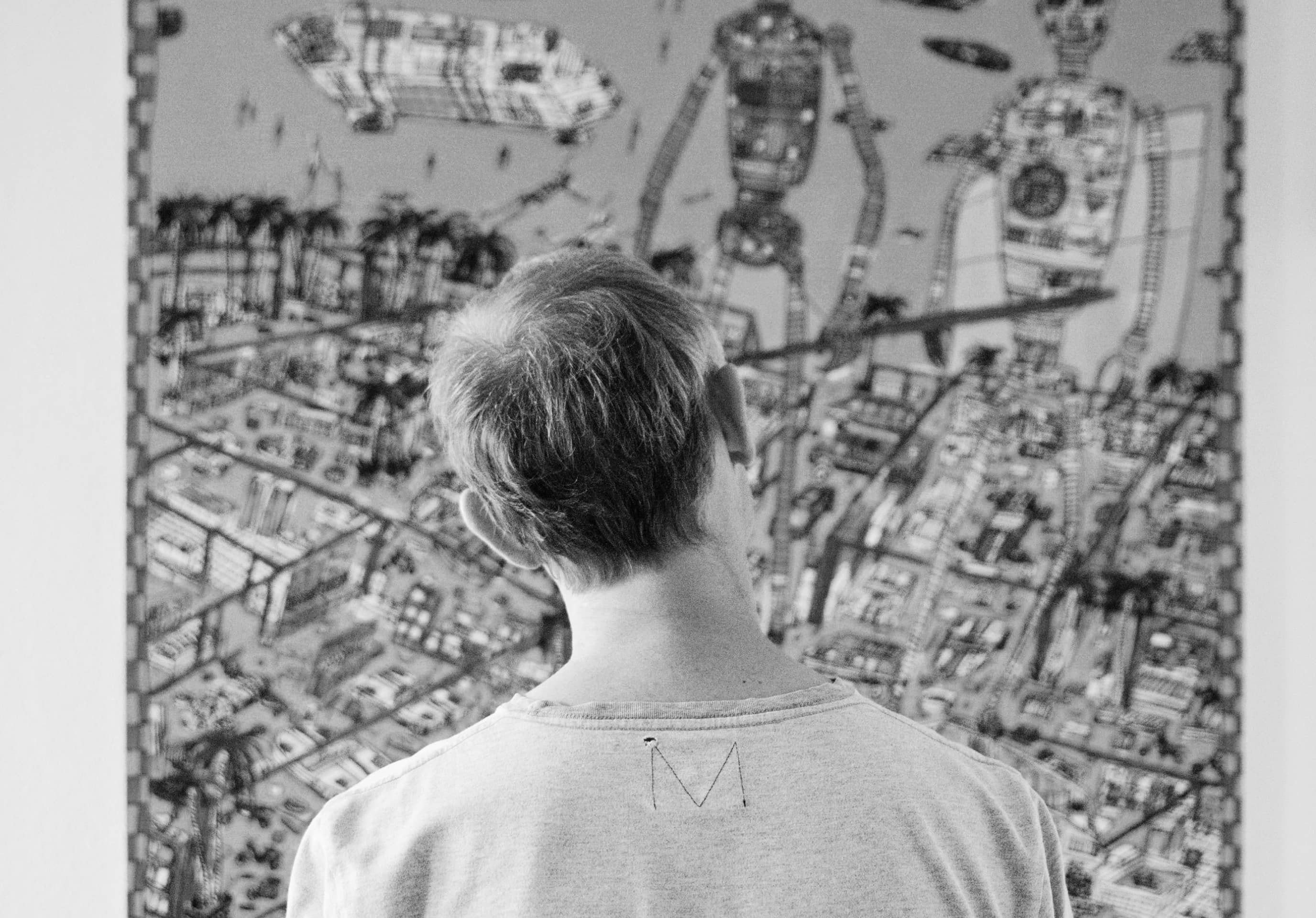 The 'unknown record' became more attractive to me.
I've only experience this culture through Discogs, or through radio shows hosted by people like yourself. When you were really immersed in the collector scene, what were the channels of communication between the community around that?
There were for sure meetups. We would invite a DJ along to play records we almost definitely did not know. And just on the street. We would be looking for certain sounds and come out of a record store with five records that suited our sound. And that wouldn't be possible now, apart from in a store like Oye, who offer reissues now. But in '91, you'd find old soul, classics, German Motown records. But the circle was smaller, and the knowledge was dedicated to a certain genre or a certain label. A typical collecting thing would be all of the pressings from one band. So the music is the same, but a pressing from France, a pressing from Venezuela and a pressing from England. And I decided I wanted to hear as much from certain artists as possible, but soon, I decided I wanted to hear different artists, rather than fulfilling the path with one idea. And then soon, the 'unknown record' became more attractive to me. Nowadays, are only a few artists of whom I have several records. Coltrane, Miles Davies, Josef Latif…. I wish I had more, but do I need every Sun Ra record?
Well, I understand you could probably make a collection just out of Sun Ra records…
Yes, and there's a German guy, Harten Gerken, who brought together all those recordings,and a nice book with it.
So you're not a completist?
No. I was in Camden the other week, and eventually I found a dub reggae store. The guy in there was playing amazing music, and I asked him to recommend me something, but there was so much of it! He said that was the beautiful thing, and I left with some amazing stuff.
So the human exchange, that mutually beneficial sharing of music is still important to you?
Yes. To be honest, in the past I have been quite secretive of my choices…
I suspect people might sometimes be put-off by the often quite masculine competitiveness of the record collecting scene. Is that something that's ever gotten you in trouble?
Yes, and I am fighting it. It's taken me a lot of time to let go of that. I have two friends who teach me. One, even with the most expensive records, will always ask me to take it; "Claas, take it!" It means nothing to him. And another friend, even younger, he's always saying, "Claas, Class, it's about sharing! It's always about sharing!" And when we DJ, or put together compilations, we do it. But I don't know what it is… Because it's still sharing with close friends, but it's public. In earlier times, each of us somehow stepped up with each other in presenting the discoveries. The one who discovered it was also responsible to get copies for the others, and amongst us, we did. But it hasn't to do with not sharing on the long-term, it's the initial moment, to belong to some sort of elite clique. But also, to surprise another DJ!
So you were competitive, but never placing tape over artists and track titles, for example?
No, but it seems to have become like that again, with DJs laying claim to IDing a track on Youtube. I'm now, really, not paying attention to it anymore. I'm absorbed my all different kinds of music, and it's not limiting me anymore as it once did, in order to share more. And while I will always love vinyl, I see the digital world as a much better way to share, simply as it's so easy.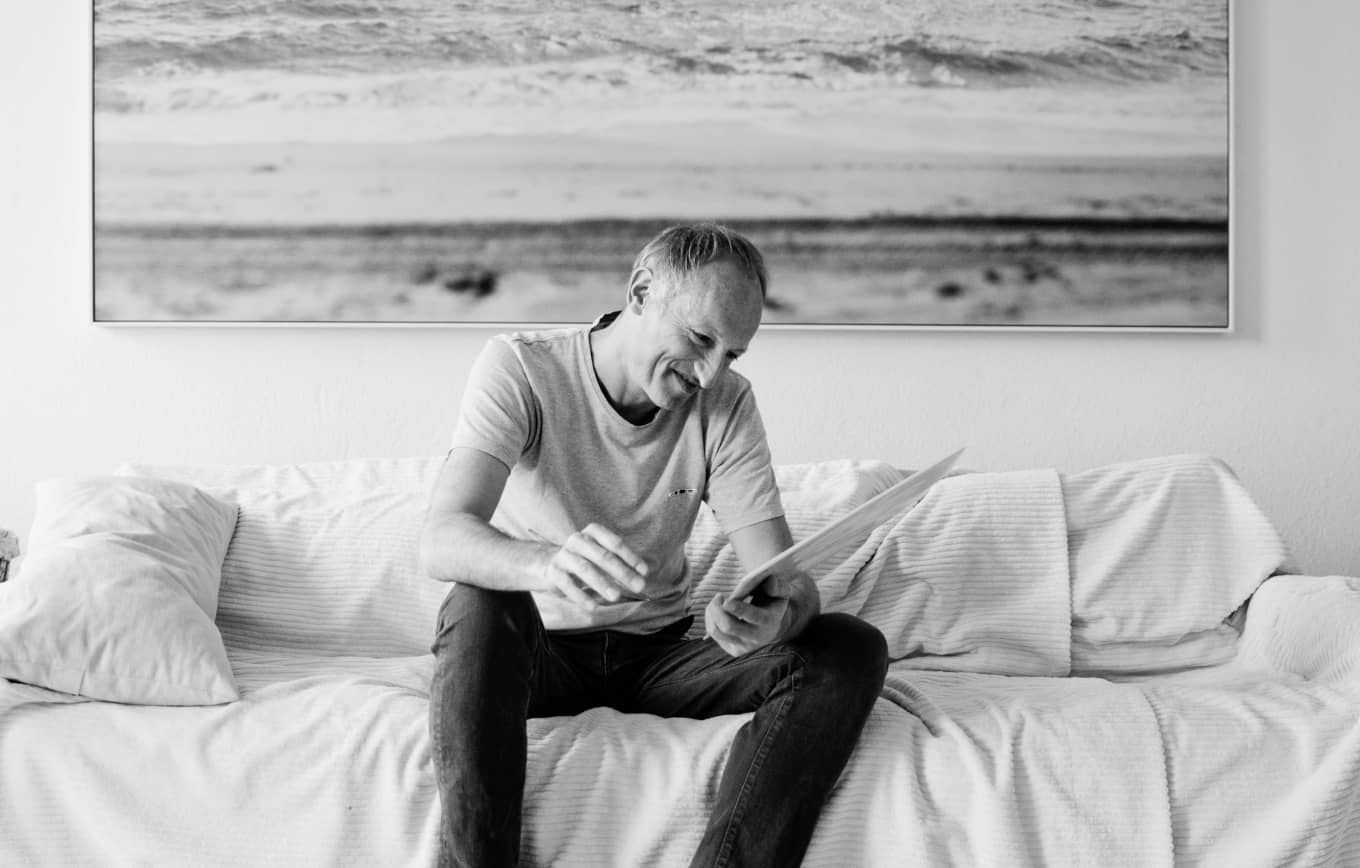 Now you're getting into digital, you're about to open the door into a huge, often disorganised universe. Are you nervous?
(Laughs) Yes! I'm not carrying the past. I feel as if I'm part of this intergeneration. I went to demonstrations of digital, and once we were concerned with storage and transmission of the data. And now, twenty-five years later, it's quite the opposite of what we expected after all that time. And you know, that's not present to me all the time, but still! The only thing I've managed to do in the past ten years is to change my photo on Facebook. The guys who look after my Facebook thought I had been hacked!
Back in the physical realm, have there been any musical avenues that you have explored recently that have surprised you? And how quickly do you go down the rabbit hole of that genre?
I really have been quite content this last week. And that happens rarely, to feel that I have all the records that I would need for that day. Over the last three weeks, maybe thirty to fifty records came in, from the store, Discogs and Ebay, and they somehow completed what I am into at the moment. I bought a jazz record from '81, so electronic ambience at around 90bpm. I hardly remember the names now, but another from '85, reissued from tape in Italy, a Swiss art record… The ambitious diggers are into the strong sounding, very individual, out-of-context music.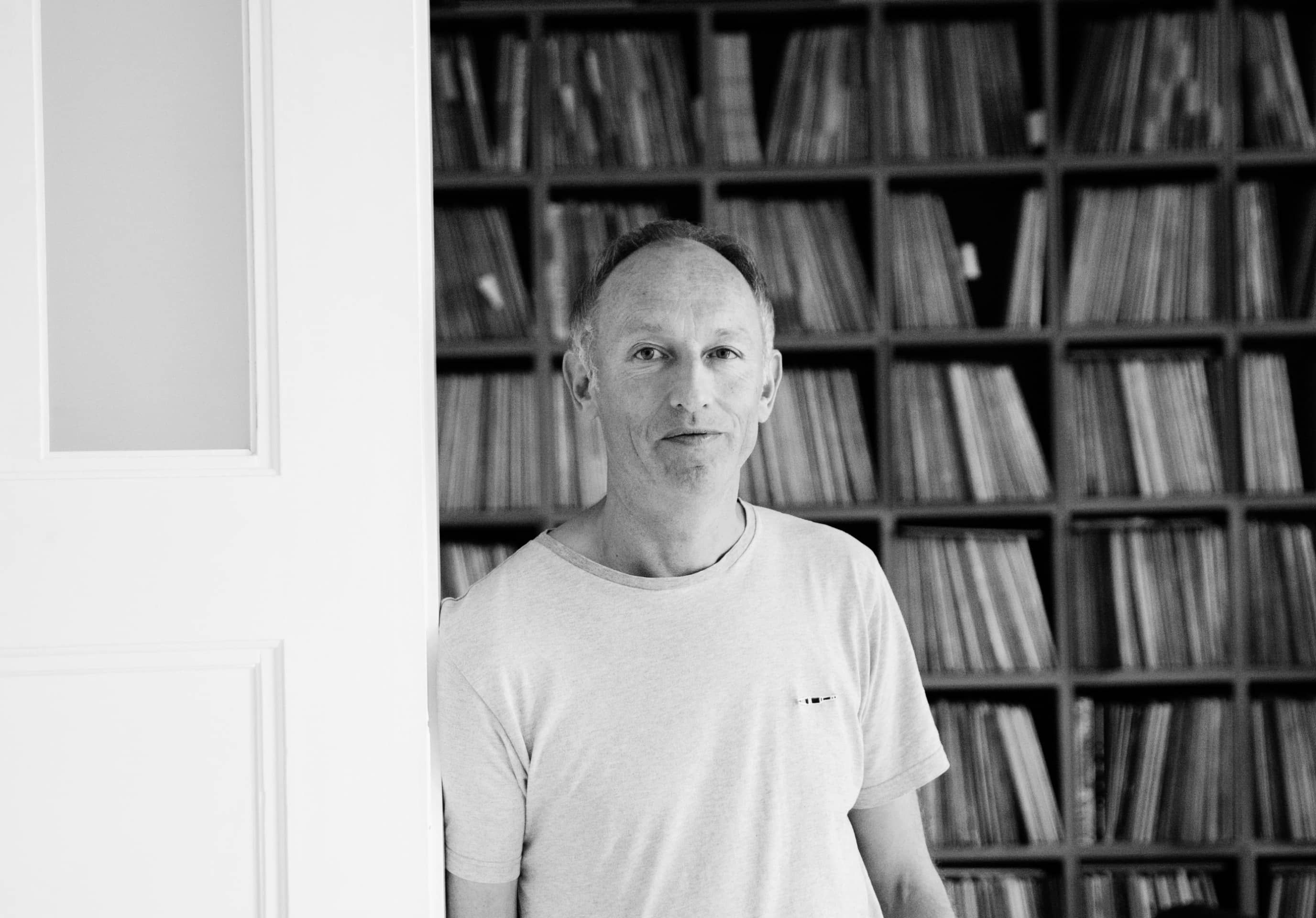 Words: John Thorp
Photos: Jasmin Schuller
Next Voice
What does "Analogue" Mean to You?
DJ Zero
"A tradition or culture that determines how we understand and approach sound, whether when creating it, recording it or playing it back."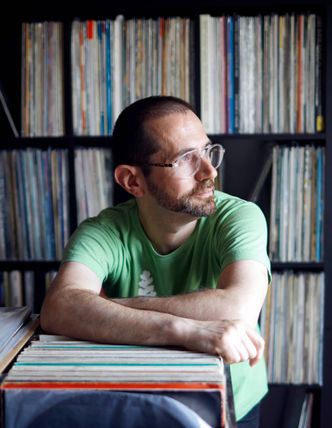 Considered as one of the highest Spanish authorities on electronic music.